The Social Impact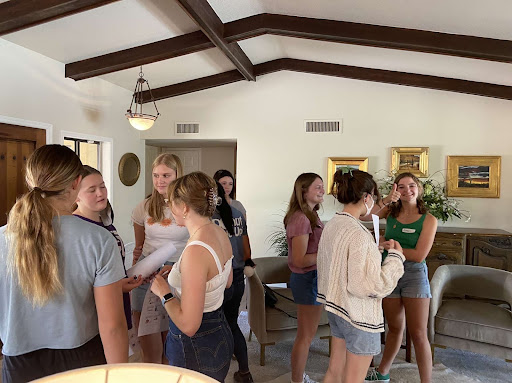 The use of social media has not always been as prevalent in society as it is currently. Nowadays, social media platforms like Instagram, Snapchat and facebook are used by many to post daily and to update followers on day-to-day life. 
According to Oberlo, a website promoting successful entrepreneurship, over 3 billion people use social media. Not only does social media prove to be useful in connecting with family and friends through the Internet, but it also is a great way to grow a new business.
At the inception of social media, it was used primarily as a form of communication instead of marketing. However, starting in the early 2000s, businesses began to realize how useful social media could be in terms of advertising and marketing. Now, according to Verizon, 90% of marketing executives use social media as a tool to expand their businesses. 
Social media is a highly effective way to connect with customers. Using social media applications to promote a business humanizes a brand. By showing the "behind-the scenes" aspects of the business, such as who works there and what products are actively being made, the companies are able to personalize the user's experience with that particular organization's page. 
On social media, some businesses even host fun prize-giveaways for customers who spend a lot of time commenting and liking particular posts. Additionally, businesses give prizes to those who recommend the company to friends and family. Therefore, through a different form of advertising products are accentuated to potential customers.
Businesses use social media in a myriad of ways to increase awareness of their programs. For example, starting from the early 2000s, apps such as facebook began putting advertisements on users' pages. Per what pictures people "like" and who people "follow," these apps purposefully place certain advertisements on user's pages to hopefully amass the most income from their audience. 
From scrolling through pictures from friends and families, users would stumble upon advertisements for certain products and services they may be interested in, based on photographs and videos they have shown interest in on these applications. 
Junior Margaret Wuycheck said she has had multiple experiences while scrolling through social media applications where advertisements for specific products she had just been texting about appeared on her screen. 
Moreover, businesses also use social media to see what is considered popular at the moment so that they can maximize their clients' interest in their products. According to Sprouts Social, 72% of companies use social media data to inform business decisions. 
Some of Xavier's own students have started Instagram platforms for their nonprofit organizations. Junior Alanna Nowlen is the Vice President of EmpowerHerX, an organization that teaches girls skills not taught in school. When asked why she chose to use social media for EmpowerHerX, Nowlen stated, "Our organization has an Instagram platform to increase awareness of our program. Ultimately, this gets more girls to join, which is our goal!" 
Overall, social media has many benefits. It still proves to be one of the best forms of communication. Junior Evelynn Papez said she would not have met some of her best friends if it weren't for bonding on social media platforms. 
In terms of marketing for businesses and nonprofit organizations, social media is still one of the most effective ways to increase the number of clients and members in that particular organization.