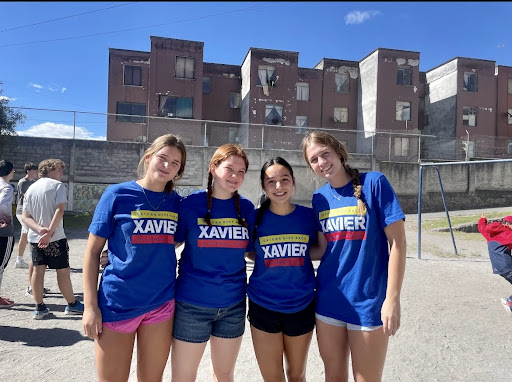 Over the summer of 2023, Xavier College Preparatory offered international trips to its students. Places such as Ecuador, England, France, and Spain, were the countries students had the options to travel to in order to learn about the cultures or complete community service in the counties of choice.
Jenna Ference, a senior at Xavier, attended the trip to Spain.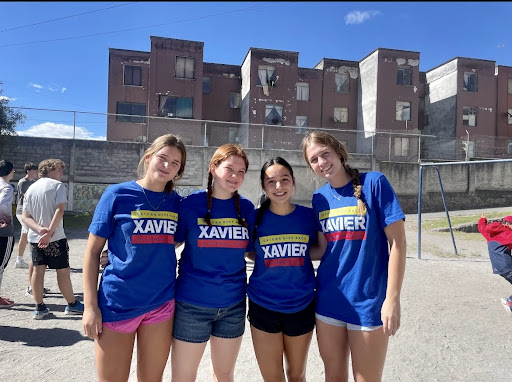 According to Ference, the trip to Spain was not very service-oriented but focused more on the history and culture of Spain. 
The students on the Spain trip were taken to five different cities and explored each city with a tour guide. During the exploration of the country, students were able to see many historic churches and famous art museums.
On the trip to England, students focused on the study of literature. Anne Rowe, a senior, said, "We learned about classical authors, such as Shakespeare and Jane Austen, and learned about origins of writing while still exploring England."
Olivia Robinson, another senior, discussed her experience on the France trip which was language-oriented. "We would take a local bus to a school and for the first four hours of the day we would take French immersion classes. After the school day we would go on an excursion." 
Many students around the world attended the excursion to France, from countries such as Switzerland and Italy. Robinson noted that "everyone's common point was speaking English. It showed me how big of an impact knowing English has."
Unlike the trips to Spain, England and France, the Ecuador trip was service-oriented. "It was a service trip. We stayed at the center of 'Family of Families.' We worked on projects with them onsite and offsite," said Ellie Crossley, a junior.
Crossley said the students worked on a "Miga," which is when "students [go] to an offsite project." The students on the offsite project helped level the foundation of houses, and on the onsite project the students sanded and put together chairs for a yard sale.