'Tis the Season: How to prepare yourself for Christ this Lent
Fasting, almsgiving and prayer: what they're all about.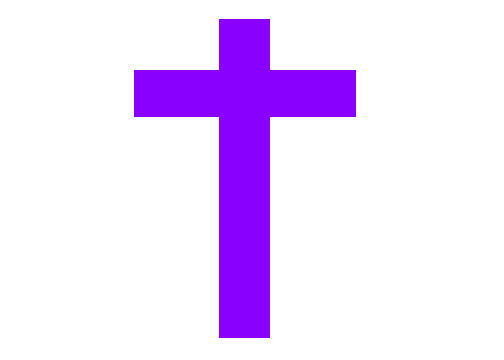 Already a few weeks into Lent and still don't know what to give up? Instead of giving up the cliché candy or coffee this year, try fasting from something more meaningful. As Catholics, we are encouraged to participate in the three aspects of Lent: fasting, almsgiving and prayer. Many people become so preoccupied with what to give up for Lent, that they may over look the other two parts. However, fasting and almsgiving go hand in hand. We can spend less time figuring out what to abstain from, and more time focusing on what we can embrace during this season.
While refraining from chocolate or ice cream may be beneficial to you, is it beneficial to your relationship with God? The idea of fasting is meant to draw you away from your temptations and lead you on the right path with the Father. As explained by Sister Anthony, RSM from Phoenix, Lent is a great opportunity to sacrifice some of our everyday blessings. She gives the example of merely eating less food. Instead of snacking two or three times a day, try to cut back on the snacks. Alternative to giving up food, though, we can also give up material things. Junior Isabella Shilliday said, "I'm giving up Netflix this year, and I've already spent more time with my family and friends and in prayer, which I appreciate." With technology being such a crucial aspect in today's age, it seems impossible to give up your cell phone or even television.  However, giving up these items may have you finding yourself more relaxed and devoted to God, instead of being devoted to the latest trends. No matter what item you chose to refrain from during Lent, make sure it is meaningful to you and your relationship with God.
A key aspect of Lent, along with fasting, is adding a gesture or act of something you do not normally do. This could be as small as giving a smile to everyone in the hallway or as involved as donating your time and money to a charity. Be creative! There are many groups, charities and organizations that would be so appreciative for receiving donations and/or your time. The Knights of Columbus, CRS Rice Bowl and even your own parish are great places to start. Especially during the Paschal Mystery of our Lord, it is important to give of our time and talents to those in need.
During this season of Lent, let us be mindful of our blessings but also be aware of what we can do to make an impact in others' lives.