Gifts for the fitness enthusiasts in your life
2017: the end of 2016 and beginning of a new year of birthdays. Here are some of the greatest presents for the health-lover in your life.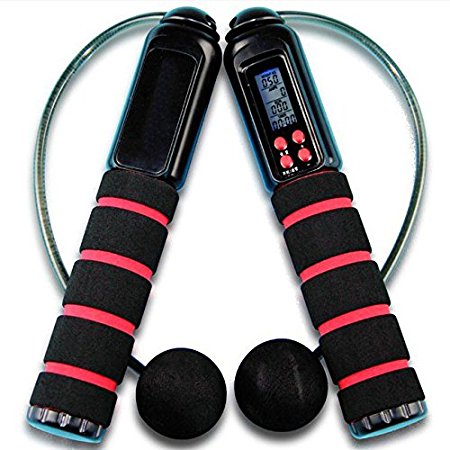 Hang on for a minute...we're trying to find some more stories you might like.
2017 is finally here and with it comes a whole new year of birthdays, requiring the perfect birthday present (which can be extremely difficult to find). However, for the fitness guru in your life, there are a plethora of gifts that will keep them active all year.
The first gift, though it may sound strange, is a ropeless jump rope. This product is made by ECVISION and can be found on Amazon in black and pink for $27.99. In addition, the jump rope also has a calorie, time and jump counter. It has a 4-star rating on Amazon, leaving many users feeling fit and impressed.
Another present option is a Fitbit, which is sold in a variety of models and colors starting around $58 on Amazon. Fitbits are extremely popular and perfect for counting heart rate, calories, and steps. Users can set a daily goal and feel satisfaction when they meet it.
A third option is a blender that blends straight into a portable sports bottle. This blender is by Osher and is available in a wide array of colors on Amazon for around $25. It has a 4-star rating and comes with smoothie and shake recipes in the instruction manual. This product is great for a quick after-workout smoothie and will leave the user refreshed and full.
The final gift is a subscription to Bulu Box, a monthly subscription box full of healthy snacks, fitness products, and gym gift cards. This box costs $10 per month and features products such as protein-packed pancake mix and Dream Water. Bulu Box is wonderful for loved ones who like to receive samples of different health products to try out and choose what they like.
All of these options are the perfect presents for anyone who loves fitness and healthy living. They are reasonably priced and sure to impress.