The color red is not just the color red for the new iPhone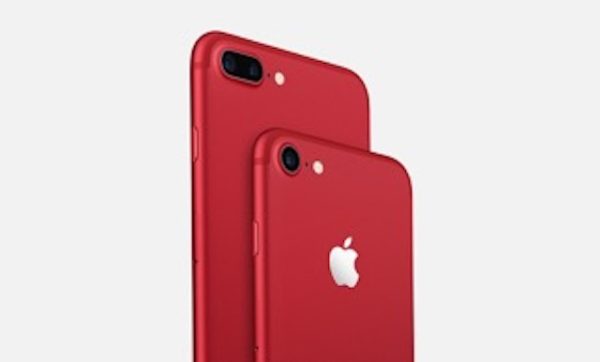 Hang on for a minute...we're trying to find some more stories you might like.
  On Tuesday, March 21, Apple unveiled a red iPhone 7 that is the latest in a long line of phones from the company. Though the red iPhone is a bold color, it isn't just for the sake of fashion. Instead, the phone is a part of the (PRODUCT)REDTM collection, which supports a charity called The Global Fund with every purchase.
  The Global Fund is a nonprofit organization that allocates all of its donations to helping those struggling with HIV/AIDS in countries such as Rwanda, Kenya, and Ghana, according to their website. This nonprofit already has a huge impact with statistics showing a 33% decrease in AIDS related deaths in places that they are active. In addition, The Global Fund supports 10 million out of 18.2 million HIV-diagnosed individuals with treatment programs. The organization also relies on education and prevention techniques to halt the disease from spreading.
  The new iPhone color is an addition to several other options, such as jet black, rose gold, and silver. Like the gold, rose gold, and silver, the red iPhone has a white front, with just the back being red. In addition, the phone is available in the plus size. Technically, there is no difference between this red iPhone and the other iPhone 7s besides the color, but it's still a good choice for those looking to switch things up and want to support a worthy cause.
  "I already have an iPhone, but I think that this is such a great cause that, when my contract is up, I may have to get a new red iPhone," junior Claire Fleming said, "The ability to help others struggling with HIV/AIDS by simply buying a product that I already love is amazing."
  Besides the new red iPhone, many other popular products have special editions under the (PRODUCT)REDTM umbrella. Beats by Dre made red Solo3 headphones and Pill+ portable speakers for the cause, while the alternative band, The Killers, dedicated some of the profits from their album, "Don't Waste Your Wishes", to The Global Fund. Over the course of almost ten years, these (RED) products have generated $465 million for HIV/AIDS programs and improved the lives of 90 million people, according to The Global Fund's (RED) website.
  Since many girls at Xavier are always waiting for the latest iPhone to be unveiled, this latest product release from Apple may be a great way to get the latest phone, while also helping others in need.