The art of the "American look"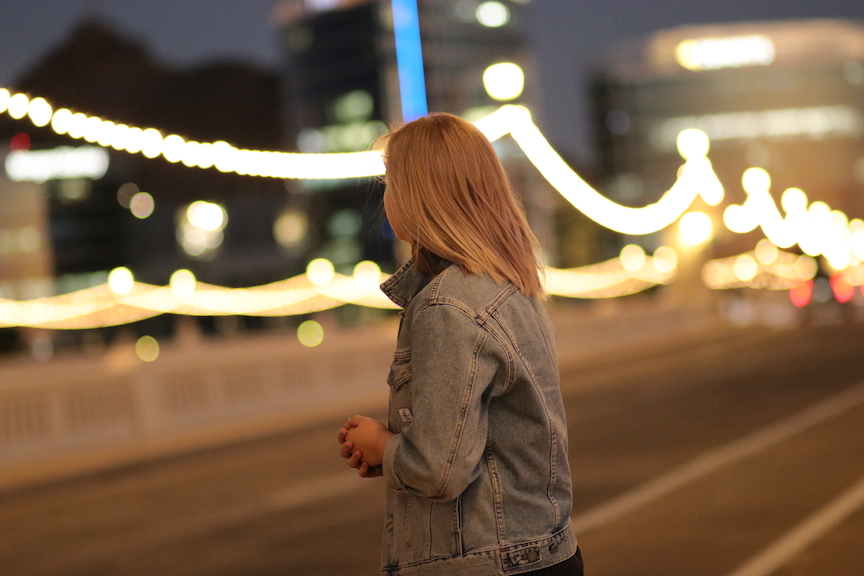 What is "American fashion"? Is it an American flag printed dress? The red, white and blue apparel we sport on July 4th? Is it something more understated than that? Maybe it lies less in the clothes themselves and more in the name of the designer who made them? Furthermore, does the real American look lie in the heart of who wears it?
The plaid-skirt & polo clad students of Xavier might know a little something about quintessential American fashion. Afterall, what's more American than a classic school uniform?
Junior Helen Innes admits to envisioning something a little old-school when American fashion comes to mind. "To me, the classic American look is a little inspired by The Little House on The Prairie. Like the farm-house, idealistic life of an American family," she says.
Innes also claims that the most "American designer" to her is Calvin Klein, due to his classic and sleek looks that have been perfecting subtle patriotism for years.
The designs of Klein, Tommy Hilfiger and Ralph Lauren have become somewhat of a staple in the closets of most Americans. These designers not only cultivated the American look for their brands, but they lived out the American dream that so many people idolize. From starting with nothing, to building a fashion empire, the American name brands we know and love represent something bigger than fashion itself. They symbolize the American dream, the American look and the American life. It was their impact that caused American brands to outshine all other fashion industries globally.
However, the industry has seen a recent shift in what was once a game made strictly for American designers. European designers have started pulling attention away from the American designers we all know and love by making a statement that no one could ignore. It all started this year at New York Fashion Week, which is known as one of the "Big 4" (the other three being Milan, Paris and London). Every year, new trends come and go on the runways of New York, but this year was especially distinct.
The designs shown by European designers mirrored the era that we all stand in the midst of: an era where it seems all eyes are on the US. Brands such as Alexander McQueen, Prada and Coach embraced the idealistic vision of the farm-chic look that is so strongly linked to Americans. Models strutted down the catwalk dressed in plaids, fringes, rustic patterns, all with a muted color palette of nudes and browns. All aspects of this trend point right to the American look, similar to what Innes mentioned when asked what American fashion looked like to her.
By including this subtly patriotic aspect into their designs, European designers were able to make a visible, yet elegant statement. It was most definitely an homage to the political and social tensions in the country at this time, but many people questioned whether it was supposed to have a negative or positive connotation. Creators of New York label Vaquera chimed in on the subject in an interview with Wall Street Journal. "There's a lot of anger and frustration(…) We wanted to make an overt statement, to say, 'Let's talk about America.' "
Was this the right move, or is it better for designers to stick strictly to fashion, not politics?
"Fashion is an art form," Innes explains. "I think one of art's biggest purposes is to reflect what's going on in the real world."
On the other hand, Sophomore Annabelle Goettl finds the clash of politics and fashion unnecessary. "There's already so much political tension in the country, and fashion is supposed to be something that's fun and creative. I'd like to see the two stay separate."
Will the political statement-turned-trend last? Or will it fade away like so many other fashion fads seen on the runways each season? As fashion weeks travel through Milan, London, and Paris, it's a question that only time will tell an answer to.