DACA: What is it and who is it affecting?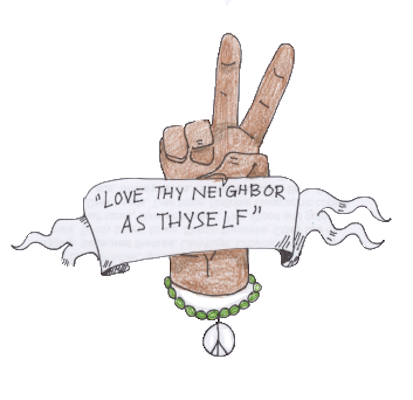 The DACA program, which stands for Deferred Action for Childhood Arrivals, was created by an executive order from former President Barack Obama in 2012. This program allows certain people, termed "Dreamers," after the DREAM Act, to come into the U.S. if they were brought here as minors. This has protected them from immediately being deported. One would have had to arrive in the United States before age 16. Also they must have lived here since June 15, 2017. Another eligibility rule was that the applicant could not have been over the age of 30 when the policy was enacted in 2012.  The people that are supported by DACA are then able to request "consideration of deferred action." Then it would be granted for two years, or denied.
The United States Department of Homeland Security revoked the expansion on June 16, 2017 but continued to review the DACA program as a whole. The DACA policy was repealed by the Trump administration on Sept. 5, 2017. In order to fully implement this decision the Trump administration still has to wait six months for Congress to decide how to deal with those people that were eligible under the policy before it was revoked.
As of 2017, around 800,000 "Dreamers," are enrolled in the DACA Program.
Pope Francis made a statement saying, "I believe that this law comes, I think, not from Congress but from the executive branch of the government. If it is so, I have the hope that it's re-thought, because I heard the president of the United States introduce himself as a 'pro-life' man." The Diocese of Phoenix stated on their website, "The cancellation of the DACA program is reprehensible. It causes unnecessary fear for DACA youth and their families. These youth entered the U.S. as minors and often know America as their only home." This statement was issued through the United States Conference of Catholic Bishops.
"A good pro-lifer," Francis said, "understands that family is the cradle of life, and that its unity must be defended." Catholics, supporting life in every aspect, have the duty to protect and defend all life, not just in the aspect of abortion which is an issue we often hear about in the news.
The information on the revoking of DACA was released by US Attorney General, Jeff Sessions, and he stated "The effect of this unilateral executive amnesty, among other things, contributed to a surge of unaccompanied minors on the southern border that yielded terrible humanitarian consequences. It also denied jobs to hundreds of thousands of Americans by allowing those same jobs to go to illegal aliens." Many citizens believe that these immigrants are taking job opportunities that should otherwise be theirs. 
The revocation of the DACA Program affects all of the people that were once eligible under this program. Students seem to be the ones most affected. Many students around the country have held protests after the news was announced.
Jesuit institutions around the United States have established themselves as "institutions of learning accessible to a diverse range of students, including those who are undocumented." The Jesuit network which includes the Jesuit Conference, Association of Jesuit College and Universities, the Ignatian Solidarity Network and other schools and students have begun to lend their support and advocate for the dignity of all people involved in this decision.
During an interview in the Los Angeles Times, James Perez said,"We're not going to fold our arms, we're going to stand up and fight." Perez came to the U.S. from Mexico with his parents when he was 5 years old. Mr. Perez is now 25 and works as a research assistant at Johns Hopkins University. He was initially involved in the movement for DACA with former President Obama.