Celebrating the holidays in the desert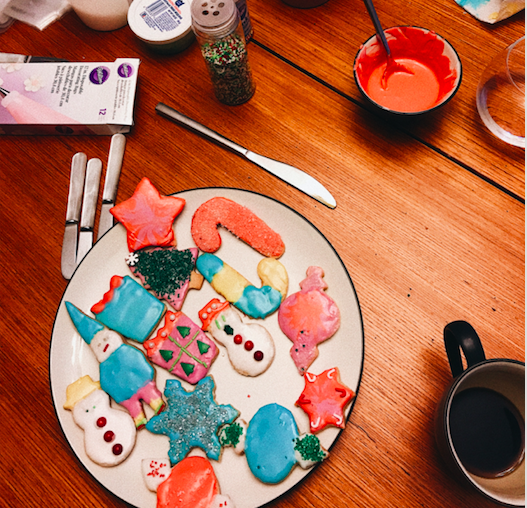 Nothing screams winter like sweating in your Christmas pajamas, right? As Arizona natives, we are much too equipt to a quite unconventional Christmas season, filled with 80 degree weather and a complete lack of snow. Although it's easy to be negative about yet another Phoenician Winter, it doesn't necessarily have to be a bad thing. In fact, people from all around the country flock to Arizona to enjoy a desert holiday and escape the snow from their neck of the woods. So why not take advantage of all Phoenix has to offer and embrace the full Christmas spirit? Here are five ways to get into the holiday spirit in the desert this year.
Take a hike
How many people can say they've experienced hiking a beautiful, snow-free mountain in the middle of December? Arizona trails on mountains, such as Camelback, offer beautiful views of the state we know and love. In the midst of holiday stress, a tranquil hike in the lovely Arizona weather can bring peace and calmness. Try for a sunset/sunrise hike for added beauty, and don't forget to bring a camera to capture the views and the memories!
Bake a sweet treat
What better way to celebrate Christmas than having a baking party! The holidays are just about the only time you can stuff your face with sweets and not feel a twinge of guilt, because it's all in the name of the season. Get your family together and spend the night in the kitchen, baking holiday delicacies such as gingerbread cookies, peppermint bark or some warm brownies. When you're done, you can even package up the goods and deliver them to your friends to spread the Christmas cheer.
Have a movie night
To accompany your night of baking, throw on your favorite pajamas and cuddle up for a Christmas movie marathon. The film options are just about endless, but a few fan-favorites include The Grinch, Love Actually, Home Alone, Elf and a Christmas Story. Stay up late and launch yourself into a true Christmas mood with movies that will almost make you feel like you're experiencing a white Christmas of your own.
Look at Christmas lights
Arizonans are no strangers to festive decor. Neighborhoods like Arcadia, Moon Valley and North Central know a little something about crazy Christmas lights and displays. Get some of your friends, bundle up in blankets and drive around with the windows down for a perfect festive night! (Bonus points if you get a peppermint hot chocolate from Dutch and play some Christmas music.)
Go to outdoor mass
It is easy to get swept up in shopping, party planning and traveling during the holidays, but it is crucial to remember the reason for the season. Christ should be celebrated all year, but Christmas gives us just an extra reason to cherish Him and His love for us. Churches all over the valley offer outdoor masses during this time of the year, and partaking in one is a beautiful experience. Being surrounded in nature while celebrating Christ is just about as festive as you can get!