It is never too late to set healthy resolutions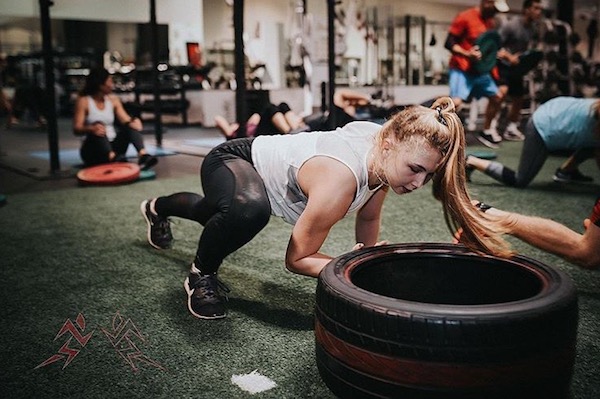 As the end of January approaches, many people are still making resolutions, setting intentions and reevaluating their habits for the new year. However, there are still a handful of people who have not thought of a resolution yet because they are too busy or "don't have time."
Rather than stressing about the resolutions that have not been made yet, try focusing on specific areas of life and make multiple small improvements. This way goals are easier to fulfill and easier to feel confident about.
Every year when New Year's Eve rolls around, people start talking about living a healthier life and how they can be their best self. The new year is a great time to begin a new habit or create something new.
It is often said that in order to make or break a habit, it has to be consistent for 40 days. This means that if new intentions can be set every 40 days, the resolutions might just become habit and will not require any thought.
Here are a few tips for making — and keeping — resolutions. Start small because huge resolutions can be very overwhelming and, more than likely, very challenging to keep in motion. Focus on certain portions of your lifestyle, for example health and wellness. It's the perfect time to try something new.
Senior Remy Feagles says that "When I am setting intentions for the new year, I think it is better to set small ones that can for sure be accomplished. By doing this we can avoid being disappointed if we don't complete our extravagant resolutions."
Cooking at home, rather than going out, is a great start to eating healthier. Preparing food at home is better because it makes it apparent to your body what exactly you're consuming. A major tip is to try and avoid artificial flavoring and sugary foods and drinks.
A gym is not necessary to workout when the weather is so beautiful. There are also plenty of free workout apps that can be downloaded so that being healthy doesn't have to be expensive. If a gym setting is preferred, many yoga studios and gyms have Groupon offers or introductory offers that are available.
Some people would rather set huge goals and some would rather create many small ones. Whichever type you are, try to make your goal(s) focused on self wellness and health. This is something that everyone can improve on, even if they are already eating well and exercising.
In order to be of better service to others and the community, we must serve ourselves first in ways like eating healthy and exercising.