#Time'sUp movement shines at The Golden Globes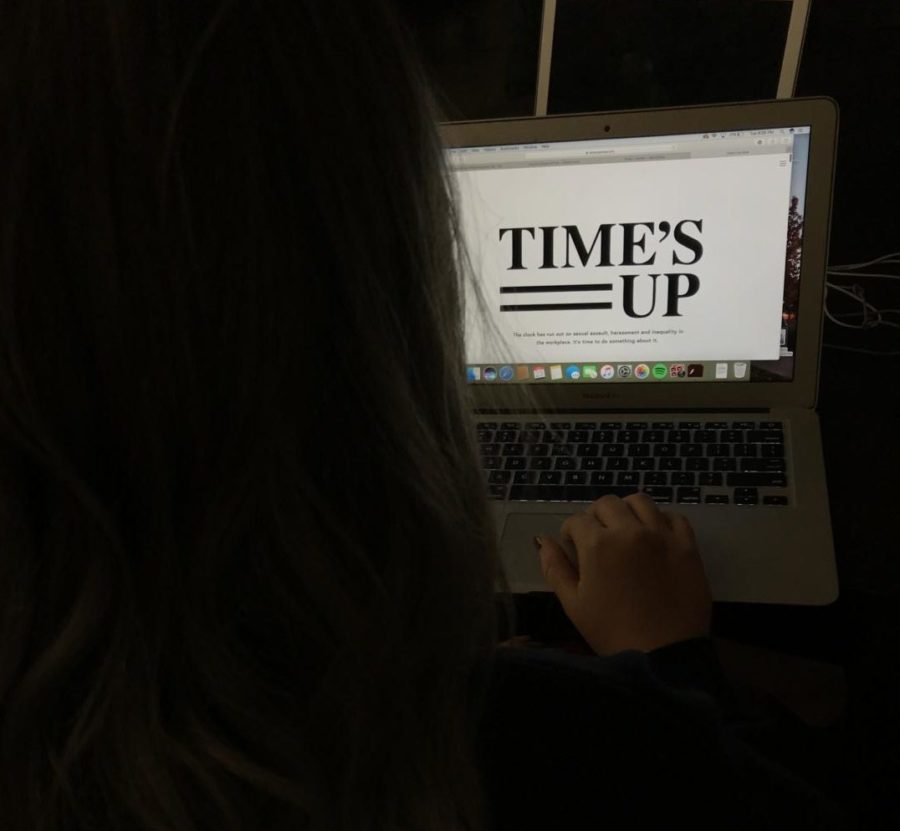 It's never unusual to see a celebrity name in a news headline. They grace the front covers of magazines, pop up in newspaper articles and are constantly appearing on the nightly talk shows. However, recently, famous names have been in the spotlight for a very different reason.
For the past several months, countless celebrities have come out with accusations against men in the industry and their inappropriate behavior. What started as strong women speaking up about their experiences, has grown into something much larger; it sparked a movement. Although a number of A-list celebrities have backed the movement  through it all by tweeting messages of support, coming forward with their own stories, etc, the biggest turn out was at this year's Golden Globes, an annual award show recognizing films and television shows. On Jan. 7, 2018, hundreds of stars arrived in all black attire, an act of solidarity and support.
The official name of the movement initiated by The New York Times is "Time's Up." Founded on Jan. 1, 2018, Time's Up is "a unified call for change from women in entertainment for women everywhere", according to Time's Up Now. The movement started as a letter published by The New York Times, and was quickly shared all over social media by celebrities and influencers. Beginning with "Dear Sisters,"  the letter was a call for all to fight against the harassment and assault women face in every profession. From this letter came a call to action, and through the power of social media and news outlets, it was announced that all those in support of the movement would wear black to the Golden Globes.
Why black? It was describes by many as an act of solidarity, rather than a fashion statement. The goal was not to make the best dressed list, but more so to tell a statement. Stars such as Emma Stone, Natalie Portman, Oprah Winfrey, Margot Robbie and many more sported black on the red carpet. One after one, celebrities showed their support through their dress code. Many stars also sported "Time's Up" pins, to emphasize the movement even further.
This award show was definitely focused on equality for women, but not just in the entertainment industry. The main focus of the Time's Up Movement is for those in Hollywood to use their power and privilege to speak up and out for women in other industries that don't have as loud of a platform to speak about the problems they face as a woman in the workplace.
Several actresses also brought activists along as their guests, which incited quite a few tear-jerking moments between the stars and the women they admired. Michelle Williams, for example, brought along Tarana Burke, a female rights activist who works for Girls For Gender Equality. Other stars who participated in the movement included Meryl Streep, Emma Stone, Emma Watson and Shailene Woodley.
In a summarization of the historic night, Debra Messing wrapped it all up by saying, "I am wearing black to thank and honor all of the brave whistle-blowers who came forward, shared their stories of harassment, assault, and discrimination. I'm wearing black to stand in solidarity with my sisters all over the globe."