Brophy's Spring play: Peter and The Starcatcher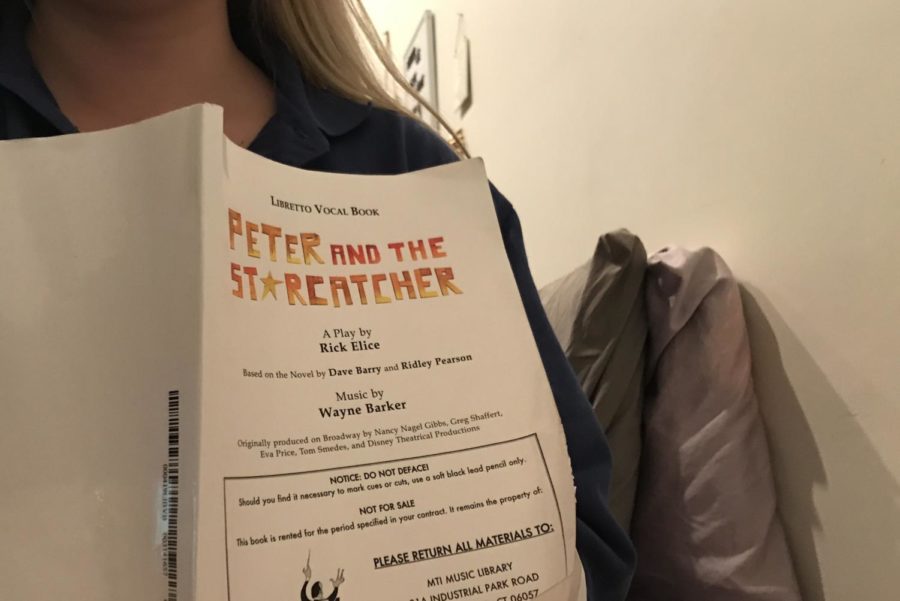 The Brophy Blackbox has been home to an array of stories and characters throughout the years. Greasers and Socs in "The Outsiders," activists from Wyoming in "The Laramie Project," Tiny Tim and Scrooge in "A Christmas Carol" and many many more. This spring, the Blackbox is yet again home to a dazzling story that will sweep audiences away into a dreamland, or in this case, Neverland.
The spring play this year is "Peter and The Starcatcher," a story that may not be known to many, but will be loved by all. The comical prequel to "Peter Pan," "Peter and The Starcatcher" is a story of childhood, adventure, love, friendship and the struggle to never grow up. With a cast of about 30, the show is anything but simple. Pirate ships, secret treasure, singing mermaids and secret languages are just a few of the things this show has to offer.
Sophomore Josie Wright, who plays a pirate and mollusk in the show, says she is beyond excited for the show. "This play is filled with so much fun and adventure, I'm so excited to be apart of it!"
The show follows the story of Molly Aster, a clever girl who finds herself in for a wild ride when she runs into three orphaned boys on a ship. Molly and the boys fall into quite the adventure, filled with pirate battles and secret treasure. The unlikely team makes their way through the seas to help Molly's father protect the treasure and do what's right.
Senior Greer Tornquist, who plays Molly's father, Lord Leonard Aster says the show is one she's "thrilled to share with Xavier and Brophy audiences."
In just under a month, the cast will take the black box stage with this story of family and friendship. Show dates are April 12 and 13 at 7 p.m., April 14 at 2 p.m., and April 19, 20, and 21 at 7 p.m. You won't want to miss this insanely fun and crazy show!