Mock trial, mock trial, mock trial
5 things every Xavier girl should know about their very own intellectual contact sport.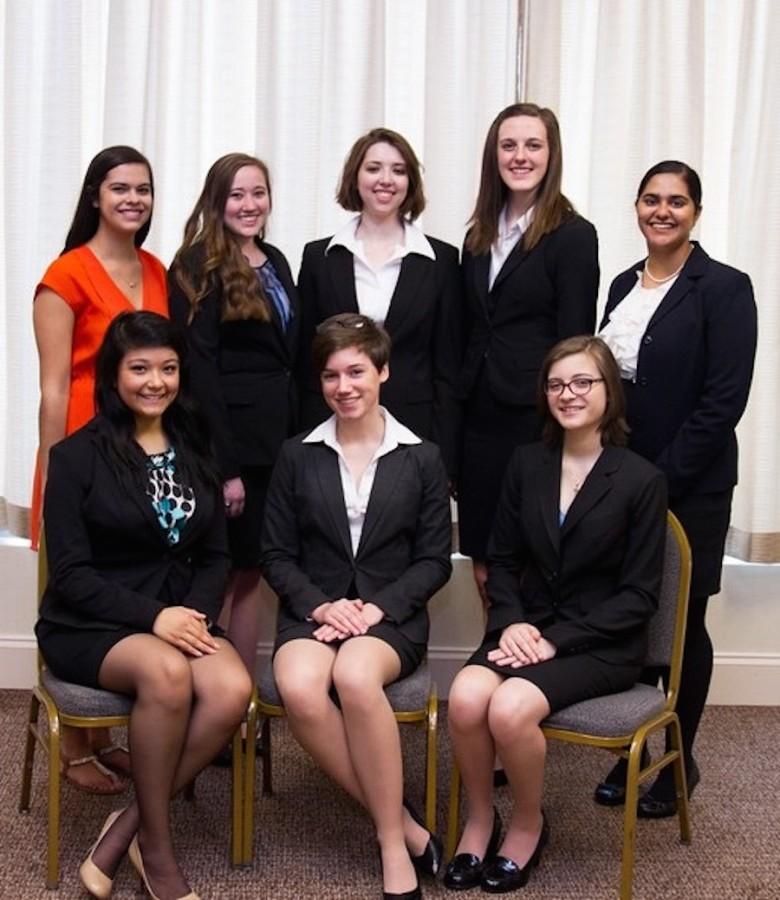 "What is mock trial?" As a proud member of the Xavier North Mock Trial team, I can tell you from personal experience that the most common thing a Mockie hears from the general population are those four words. While the answer seems a little self-explanatory (we put on a fake trial), I feel that it is my duty to clear up any misconceptions you may have about your favorite intellectual contact sport.
We do have competitions.




You may be picturing mock trial as a big group of nerds messing around in a courtroom. You would only be half right. We are nerds in a courtroom, but there is no messing around. Competitions are serious business. The regional and state competitions take place in March, and the national competition occurs soon after. This year, Xavier sent the highest number of teams to State, with North, South, and East moving forward.

The competition is an actual trial, but it doesn't matter who actually wins the case.




I know. Shocking. Obviously, you want your side to win the trial, but that's not how you win a competition. The winners are decided by scores; each team member is scored individually for the different statements, examinations, or witness performances they give. So a team could technically lose the trial, but win the competition. No pressure or anything.

The skirtsuit vs. pantsuit debate is very real, and very controversial.


The mock trial world has always been divided on what looks more professional- the skirtsuit or the pantsuit. Senior Aubrey Hills will tell you, "Look at a woman in a crisp pantsuit and tell me she isn't going to State." I have witnessed many a heated debate over this dilemma; trust me, this is no joke.

Trial material is not all scripted, nor all improvised.




Contrary to what Brophy Speech and Debate may tell you, Mock Trial is not all scripted. In fact, only a small portion is scripted. Much of what we do comes from thinking under pressure in the middle of a court situation. There is no way to fully prepare for what another unknown team will do in a courtroom.

We practice more often than many expect.




Preparing for trial means that we practice just as much as any other sports team. During most of the season, we have seven hours of practice a week. However, as we near competitions such as regional's or State, we can practice up to five days a week, up to eleven hours total. This estimate doesn't even include the time we spend at home preparing.