Miss America says goodbye to the swimsuit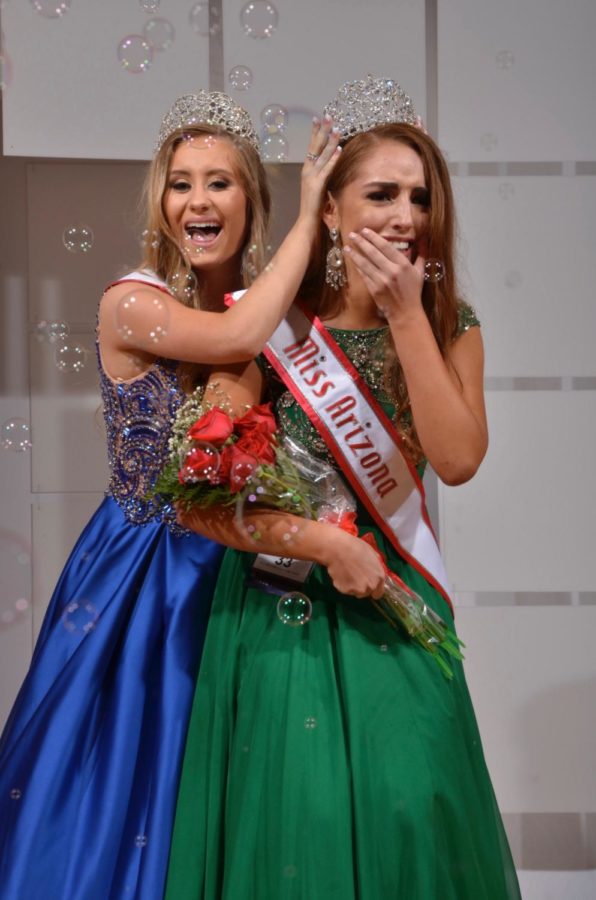 On Sept. 9, 2018, the 2019 Miss America pageant was held in its usual location of Atlantic City, New Jersey, but there was one thing missing. Back in June, Miss America announced the removal of a major category, the swimsuit portion of the pageant. According to the Washington Post, the organization wants to focus more on candidates' personal achievements, talents, and goals rather than their psychical appearance. Both fans of the pageants and contestants had conflicting views of the change, but junior Sophia Salome, current Miss Paradise Valley Teen USA, said she "honestly saw it coming because of the controversy [the swimsuit competition] gets every year".
When the news broke back in June that the swimsuit portion of Miss America was being removed, many contestants were shocked and even angered with the decision. Swimsuits have been part of the competition since its start in 1921 and every contestant physically prepares herself to take part in the swimsuit portion each year. Sophia Salome pointed out that "the Miss America Organization has been around for generations and they have always included a swimsuit competition. [It] has been a tradition in many pageant systems across the world." With such sudden change, contestants felt like all of their time spent physically training for the pageant was put to waste. According to Vox, many women who take part in the competition saw the swimsuit portion as a way to showcase their appearance and feel they no longer have the opportunity to do so.
On the contrary, many fans of the competition see this change as progressive and way to encourage more diverse participation in Miss America. Though women of increasingly diverse ethnic backgrounds have competed and seen success in recent years, including Nina Davuluri, Miss America 2013, who was the first Indian-American Miss America, viewers see this change as an opportunity for women of all ethnicities, shapes and sizes to compete for the title of Miss America, according to Refinery29. Sophia Salome echoes this viewpoint and shared that "the swimsuit competition is [about confidence] and if you can get up there on stage, it's not about your body…it's about being in your body [and] being the best version of yourself".
While some contestants see the swimsuit competition as something to look forward to, The Independent reported that many women choose not to compete because of it, but hopefully the removal of the swimsuit competition will allow these women to feel comfortable enough to participate in the Miss America pageant.