Halloween Movies that Aren't Scary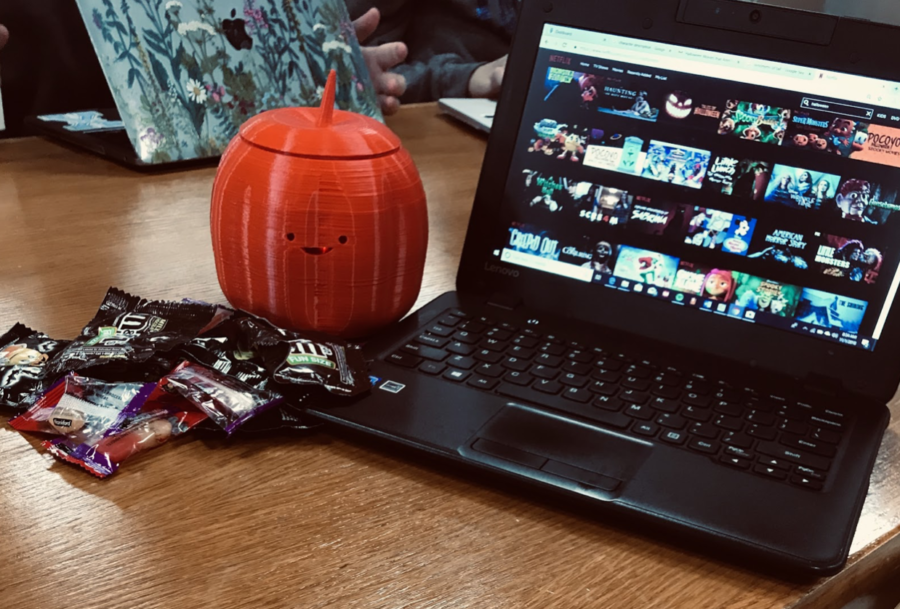 Are you someone like me who loves Halloween, but isn't as fond of the horror movies? It can be hard to find movies that embody the holiday but don't bring nightmares and paranoia along with them. Worry not, there are several good movies for the weak of heart to watch during the spooky season.
Hocus Pocus — This is a movie about a teenage boy and his sister exploring an abandoned house on Halloween night and accidentally setting free three witches who he must stop from becoming immortal. The movie is humorous and lighthearted while still setting a strong Halloween mood at the same time. It is a well-known classic and rates 6.8/10 on IMBD.com and 70% audience rating on Rotten Tomatoes.
Scooby Doo — This live-action adaptation of the Scooby Doo series is amusing to watch despite its childlike nature. It is a good movie to have a good snicker to and to set a Halloween mood.
My Babysitter's A Vampire — Ethan and his friend Benny try to babysit his sister and when he almost gets her killed, Ethan's mom decides to hire him a babysitter who happens to be a fledgling vampire. This nostalgic classic is extremely funny, yet action-packed. The characters are lovable, and the plot is easy to get addicted to also if the movie is to your liking there are two seasons of the 2011 TV Series available for watching.
Coco –This tear-jerking Disney film follows a boy named Miguel trying to follow his dream of being a musician despite his family's generational curse on music. His journey takes him into the Land of the Dead to find his idol, guitarist Ernesto de la Cruz. The movie is extremely colorful and culturally immersive.
It's the Great Pumpkin, Charlie Brown — This lighthearted, adorable film is a part of the Peanuts holiday movie series. The humor in this movie is innocent yet funny for all ages and is a classic to wind down to on Halloween Night.
Coraline — When exploring her home, a girl named Coraline finds a door that leads into an alternate world that is like her own, but predominantly better she uses all her resources and bravery to make it back to her real family. This movie has a darker tone and sets the tone of suspense that a horror movie would without being scary.