Teacher couples at Xavier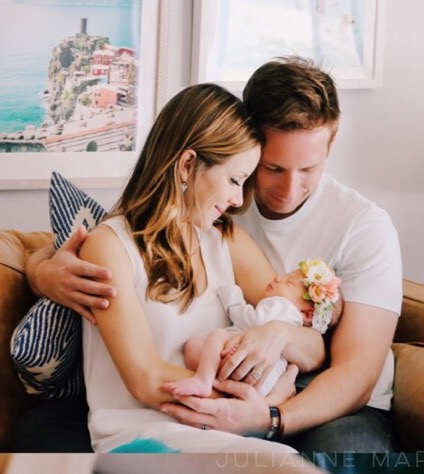 There are many teachers that are married and both work at Xavier. Many examples include the Wyman's, the Long's, the Van Sickle's, the Averbuck's, and more! Teachers have their own stories as to how they met along with why both of them decided to work at XCP.
Bruce and Catherine Wyman met in the fall of 1989 at a Thanksgiving dinner. Mr. Wyman, a naval officer at the time, was sitting with three other naval officers at a table with Mrs. Wyman with them. In Mrs. Wyman's typical uplifting voice, she asked everyone at the table what they were grateful for and Mr. Wyman wanted to leave the table right then and there. For both of them, it was not love at first sight.
A year later, they started getting in contact again through mutual friends and started exercising together. Over time, they had gotten to know each other even better and realized that they had a lot in common. "Eventually it just kinda happened like… whoa." Mr. Wyman stated when he realized the chemistry between them. They became even better friends and started dating a year later. "I had to make a list of 101 reasons why he should marry me." Mrs. Wyman said. Mr. Wyman countered by saying, "I was putting out feelers at one point. I asked 'would you be at all interested?' and she said 'no.' And so I took that as, you know, final and never asked again until she said 'are you ever going to ask me?'" They got married in March of 1993.
When asked about them working at Xavier together, Mrs. Wyman proceeded to say how Mr. Wyman was working at a public school that wasn't treating the teachers well and when he heard about the job opening at Xavier, he did an interview for the Physics department. Once he was done with the interview, he called his wife and told her that Xavier had a rose garden with roses in it that students hadn't ripped out! Mrs. Wyman, at the time, was working at a college and was no longer having fun and looking for a change. Mrs. Wyman went to Sister Joan and asked if she could work at the technology department and soon after, Mrs. Wyman became a teacher at Xavier about 10 years after Mr. Wyman.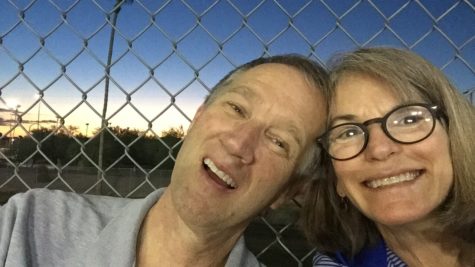 Dan and Olivia Long '06 met around January of 2013. Mrs. Long had just finished grad school at UC Davis, gotten her masters in psychology, and started substituting for UC Davis for a little while. She later moved back to Arizona and knew that she wanted to pursue teaching for the Spring semester. Mrs. Long met the Advancement Director of Saint Francis Xavier, Mary Musgrove, who had known Mrs. Long previously and had helped her get a job there at Saint Francis. Mr. Long, at the time, was teaching middle school History. The students had been asking Mrs. Long if she had known Mr. Long, pairing them together in their minds "I really didn't get it." said Mrs. Long about not knowing who Mr. Long was and why all the students were asking her about him."Oh, I get it. They think we're dating." She said she finally met Mr. Long at a faculty/student volleyball game and just hit it off from there.
"I do remember seeing him and just thinking that he was a really good human being. And talking to him, he just seemed like he really cared for his students."
Mr. and Mrs. Long got married on Valentine's Day, 2015, a Saturday. "It's really hard to get a reservation. That's one down side of a Valentines Day anniversary," Mrs. Long said comically. By the time they had gotten married, Mrs. Long had started working at Xavier in the 2014-2015 year. Mr. Long had been getting his masters in History while working at Saint Francis, then worked as a Vice Principal at a public school, and then ended up at Saint Francis again becoming the Academic Dean. When Mrs. Long heard that there might be an opening for a history teacher at Xavier, she hoped that Mr. Long would want to apply even though he loved middle school so much. Mr. Long had known that Mrs. Long loved working at Xavier, plus it would have given him an opportunity to teach an AP class.
When asked if she enjoyed working with Mr. Long, Mrs. Long exclaimed, "I do! I feel like my quality of life is higher because I get to see him more." Even though they are super busy, they enjoy seeing each other through the hallways instead of just texting each other a couple of times throughout the day. So far, no complaints!
Every teacher couple that works at Xavier have their own story as to how they met and why they both decided to work at XCP. Although we hardly ever think about it, their histories have more of an impact on our lives than we might imagine.