Student Spotlight: Shea Nowicki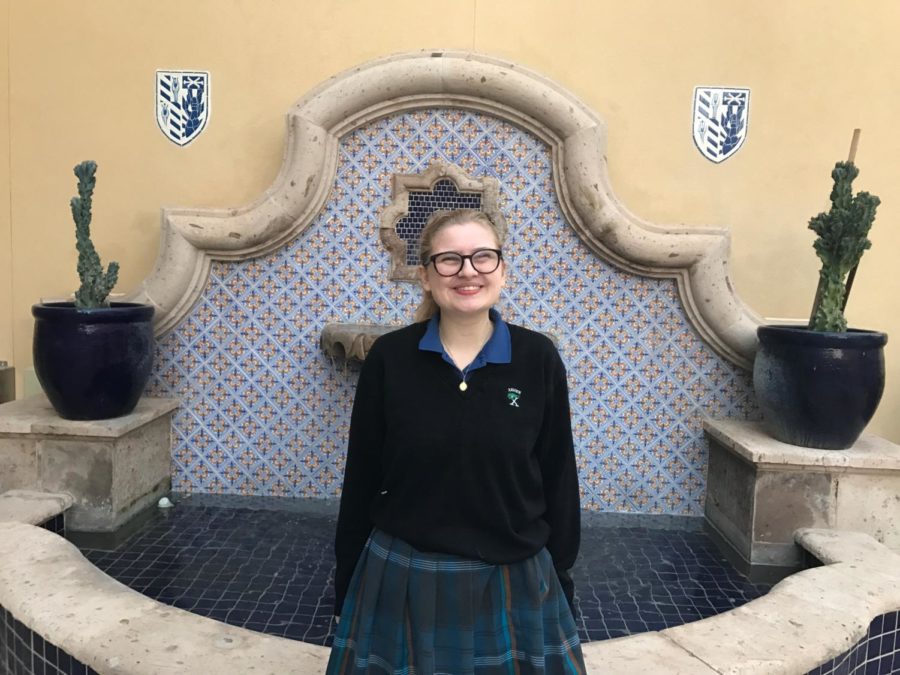 As 2018 comes to a close, students continue to make their mark and stand out in the Xavier community. One student in particular, Junior Shea Nowicki, has gone above and beyond in contributing her hard work both inside and outside of the school community.
As for clubs and activities, Shea is the President of the History Club, Historian of Key Club, Historian of the Liturgical Music Club and an officer of the Respect Life Club. She is also a Student Ambassador, a Yearbook junior editor and a member of the Mock Trial team.
Outside of school, Nowicki is very involved in community service at her church. From singing in choir and lectoring at mass, to volunteering her time with Life Teen and Edge, she is constantly looking to make a positive difference in the lives of others.
Nowicki builds on this idea of leadership by stating, "It's incredibly beautiful to me that people can change the world with a smile, or a small act of kindness and I want to have that same impact on others."
When asked about her plans for the future, she hopes to study business with an emphasis on nonprofit organizations and theology. Her motivation and drive are seemingly limitless.
Nowicki states, "I think I'm most motivated by the fact that each day has so much potential and joy-filled opportunity in it! There's so much to do, so many people to see, and things to find happiness in every single day, and I never want to forget that. The quote that most comes to mind is the Anne Frank quote that says, 'How wonderful it is that nobody need wait a single moment before starting to improve the world.'"
Do you know a Xavier student that is doing exceptional work? Nominate them to be the next Student Spotlight! Send all nominations to: lbrown19@xaviergators.org