How to get festive in Arizona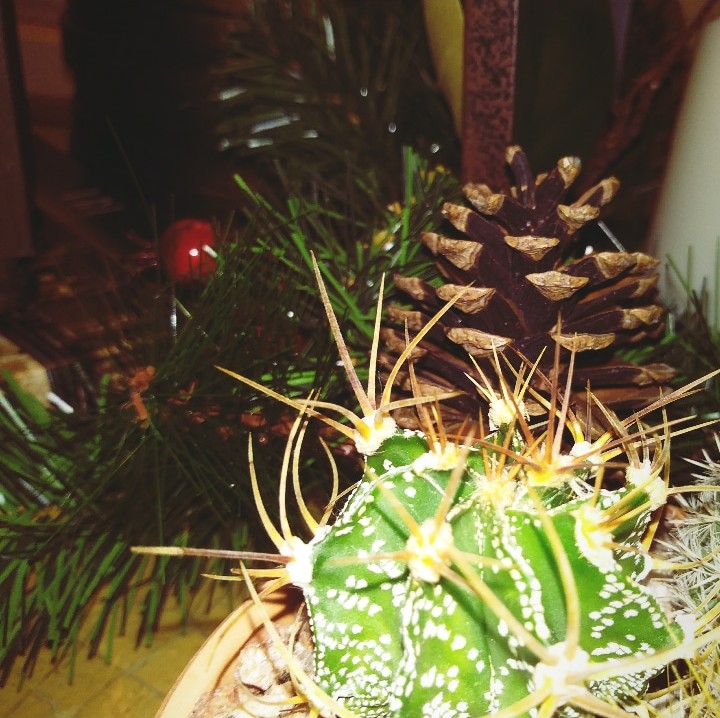 Alexandra Williams, Club Writer
December 12, 2018
It's that time of year again: cramming, tests, stress, finals and the good cheer of the Christmas season fills the air. As this fall semester comes to a close, we Arizonans welcome the "cold" winter months and all of the holiday spirit that comes with them.
Whether you have lived in Phoenix all of your life or moved here from out of state, the underlying question remains, "How am I supposed to feel festive in the warm desert?"
When the weather is still 65-70 degrees, the sun is giving us the gift of bright sunshine. With it still being too warm to wear those fuzzy socks hiding in your drawers, it can be hard to really get into the Christmas spirit.
Our friends to the north have it much different as they experience the immediate change of the seasons every year. With this brings snow, canceled school days and bundling up in their absolute warmest clothes. But down here in beautiful Arizona, you may find it difficult to wear your favorite sweater because it's still too warm outside. So the question still remains; how are we supposed to get festive in this warm Arizona weather?
The answer varies among many people. One may feel jolly decorating gingerbread houses and listening to their favorite Christmas jams on the highest volume. Or feel festive person sitting by the fireplace at night to settle down with a cup of hot cocoa and a book.
Sophomore Gabriella Lazarovici shares about how she decorates her room with colorful Christmas lights and enjoys a quart of eggnog while watching her favorite Christmas shows and movies. Others prefer to celebrate the season with family such as sophomore Olivia Szewczyk and freshman Alexandra Towns, who both say they enjoy livening up their homes with colorful seasonal decorations alongside their families, drinking hot cocoa and watching their favorite Christmas movies.
Others prefer just the visual aspect of the Christmas season, much like sophomore Jasmine Prasad who says she enjoys stringing lights inside and outside of her home, "Just about everywhere!", and decorating the house with Christmas trees of all different sizes.
We can conclude that the most common way of feeling the Christmas spirit is by decorating. With this, one surrounds themselves with the bright, positive colors and images of Christmas. One can never go wrong with their favorite holiday beverage at this time of year, either. Whether that may be eggnog, hot cocoa, a peppermint latte, or hot apple cider, that special holiday drink always has your back for the Christmas season.
Lastly, as the semester comes to a close, so does your school workload. Time to binge some of your favorite holiday T.V. programs! Switch on the television and flip to just about any program. You're sure to find some great Christmas classics on channels like ION Television or Netflix!
What is most exciting about immersing yourself into that holiday spirit each year is that there are absolutely no rules. Find what traditions and festivities excite you the most and stick with it. Still not entirely sure how to get into that Christmas spirit? Invite your friends over for some Christmas karaoke, go ice skating at an ice rink in town, create your own ugly sweaters. The list really goes on, so try to think outside the box!
After all, Arizona is one of the most unique states around, especially during the Christmas season. Who needs that Christmas spruce tree when you have that big, strong saguaro cactus in the front yard? And nothing screams "festive" like the vibrant pinks, oranges, purples and yellows of each Arizona sunset, especially on a cloudy day. Our holiday season down here in the southwest can be just as jolly as any northern, snowy, Christmas season. Just remember to have fun and be creative this season!