Xavier visits Phoenix Sister Cities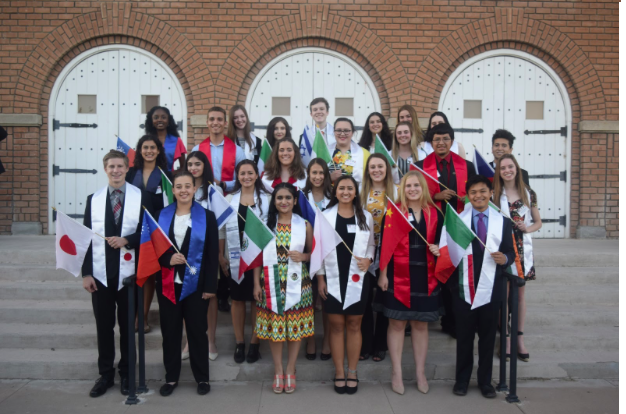 As the new year begins, Phoenix Sister Cities started applications to prepare for their annual summer youth program. Applications were due Jan. 12, 2019 and interviews take place on Feb. 8-9 that will lead up to the graduation ceremony on May 13, so that all the students can leave in June. The Phoenix Sister Cities allow sophomores and juniors to spend the summer in one of Phoenix's sister cities: Calgary, Catania, Chengdu, Ennis, Grenoble, Hermosillo, Himeji, Prague, Ramat-Gan and Taipei.
Phoenix Sister Cities implemented the project to create a relationship with Phoenix high school students and other foreign students and cultures. Through this program, students can find a love for traveling abroad as well as learning and experiencing new things among the locals. The program has some restrictions that allow a limited amount of people to take part in the Phoenix Sister Cities, such as: being a high school sophomore or junior, a Phoenix resident, a US citizen and only being able to go on the trip once, meant to allow more students the opportunity to travel and participate.
Junior Emma Elsbecker participated in the program and was sent to Grenoble, France where she had "a wonderful opportunity to explore and interact with other cultures." She saw that "France is obviously different from America," and it surprised her "how many similarities there were between the two countries such as family relations, the importance of friendships in school, and basic social courtesies."  
Out of the many sister cities that Phoenix connects with, Senior Isabela Evans spent her summer in Taiwan "with the Lee Family for three weeks, and during this time [she] was able to explore the city's tourist attractions such as Taipei 101 and the Chiang Kai-shek Memorial. [She] also was able to experience the local attractions with my counterpart, like the night markets and snake alley. This experience was truly life changing. [She was] so thankful for all the friendships [she] gained from it".
Isabela Evans and Emma Elsbecker both learned about the values of friendship when they experienced "how teens from 10 different cities all around the world can form lifelong friendships," said by Isabella Evans, who spent time in Taiwan. Not only that, the two were taught how different cultures can be, but also similar in a way that brings them to be the definition of a sister city. They both took away a life changing experience and friendships that changed their perspectives on life.
Xavier College Preparatory encourages girls to participate in the Phoenix Sister Cities as they see it as an opportunity to experience new cultures and meet new people. Overall, Phoenix Sister Cities invites students from Phoenix and other cities to connect so that they may become a part of the world as connected, global citizens.