Need a summer camp? Apply to the ASU Summer Journalism Institute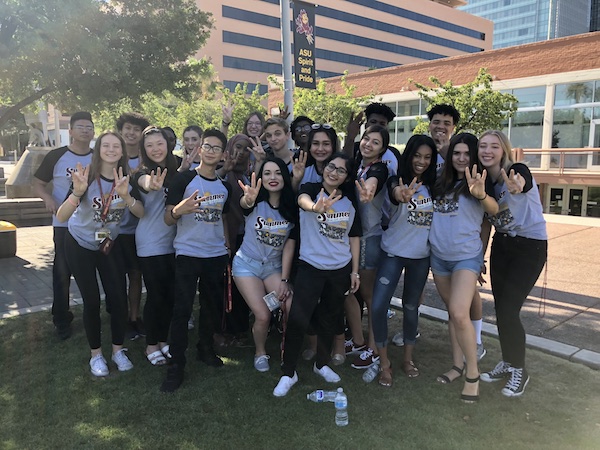 Last summer I attended the Cronkite Institute for High School Journalism: Student Journalism Institute at Arizona State University's Cronkite School of Journalism. Not only was this one of the best experiences of my years at Xavier, but I strongly recommend it to any Xavier student who is in need of a summer camp.
The camp is held at the Walter Cronkite School of Journalism and Mass Communication on ASU's downtown Phoenix campus from June 2-14, 2019 and is completely free thanks to generous donations by the Arizona Broadcasters Association, RIESTER and others. While at the camp, students get the opportunity to stay in Walter Cronkite's dorms at Taylor Place and eat in the dining hall.
The days at the camp are busy, so the "two weeks of intensive, hands-on experiences in broadcast and digital journalism", according to the institute's website, are nothing to shy at. Applications to the program are due March 8 at 5 p.m., so I would encourage anyone interested to start working on their application. All that is required for the application is a letter of recommendation, transcript, answers to questions regarding journalism and a summary of extracurricular activities.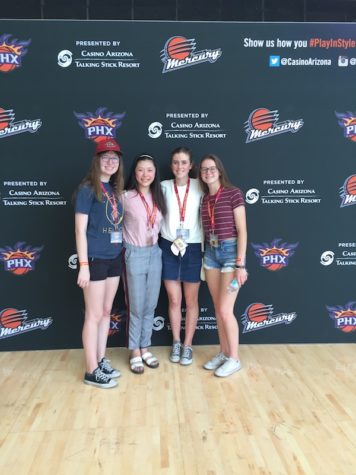 At the camp, students receive binders full of information about the program as well as an informational letter that encourages students to "Explore your passion in journalism, build your skills, find mentors and get to know us," an inspirational quote from the Dean and University Vice-Provost for the Walter Cronkite School of Journalism and Mass Communication, Christopher Callahan, wrote. Callahan also promises to have students "exposed to new ideas and new multimedia skills" as they will "learn from some of the best journalists and journalism faculty in the country." This sentence is nothing to glaze over, as ASU's school of journalism hosts one of the nation's largest journalism programs.
In addition, students at the camp are paired with Student Journalism Institute Counselors, most of whom went to the camp themselves, are currently attending the Cronkite school and therefore participate in Cronkite News, a news division of Arizona PBS. These students serve as mentors to the future journalists attending the camp.
With the camp being two weeks, students work on the Student Journalism Institute (SJI) website, where all of the news articles and videos from the two weeks are posted. At the beginning of the program, students are split into groups to work on specific news stories that contribute to certain newspaper topics. Groups are in charge of finding a story, filming the story at the actual location, orchestrating a podcast around it and writing a story. Therefore, this results in, "Getting hands-on experience in reporting, social media, web production, shooting and editing video and photos, and producing and directing a student newscast", according to the Institute's website. The stories are then published on the website.
From my time at the camp last year, I reviewed my informational binder to find what a typical day would look like. Most were spent with Cronkite professors like Gregg Elder, the Cronkite Media Specialist, or other professional journalists including Megan Thompson, a reporter for ABC 15. Students also get to visit television, radio and print rooms around the Valley while "working in state-of-the-art Cronkite newsrooms, studios and labs," the Institute's website says.
I would highly encourage anyone who is even slightly interested in learning about journalism or media to apply to this camp. Being able to study for two weeks in a high-paced, professional environment was one that I will always remember and cherish as I embark on my career after high school.
If you are interested about applying, click here. If you have any questions about the camp or about my experience, email me at: hinnes19@xaviergators.org.