Romantic comedies for a Valentine's movie night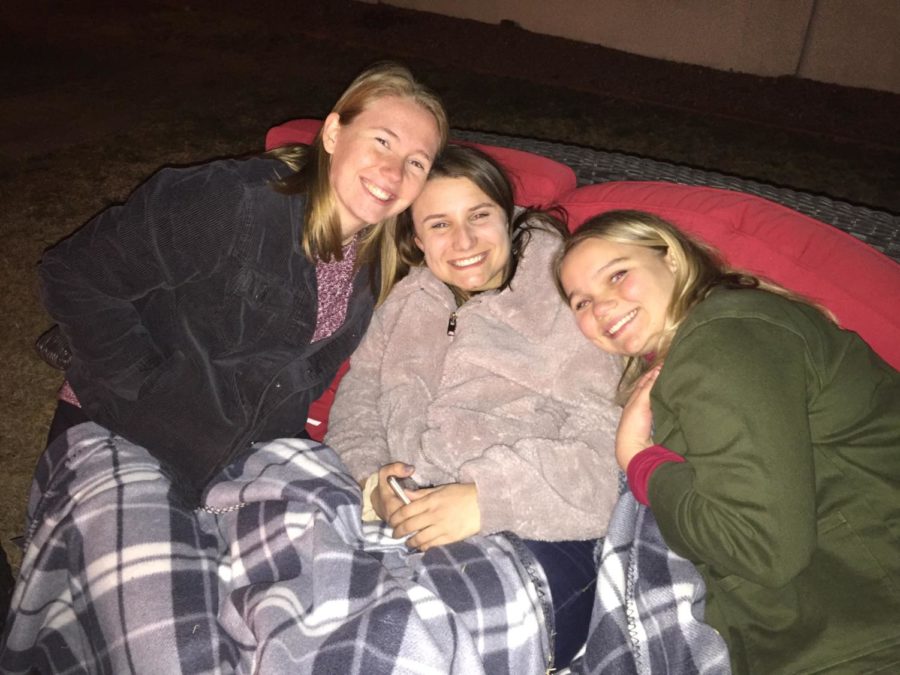 Hang on for a minute...we're trying to find some more stories you might like.
To put it simply, there are two kinds of people on Valentine's Day. Those who curl up with a bowl of ice cream and stream a classic tear-jerker like The Notebook, and those who find themselves wanting a lighter, less taxing romantic flick to enjoy. If you identify more with the latter, here are a few of the best romantic comedies to watch on V-day with your loved one, during a "Galentine's" celebration, or whoever you choose to spend the day with.
This 2013 film tells the heartwarming story of Tim Lake, played by Domhnall Gleeson, and his coming of age as he learns from his father, played by Bill Nighy, that the men in his family have the ability to time travel throughout the period of his life. After learning this life-changing information, Tim goes through a short series of romances, eventually meeting Mary, played by Rachel McAdams. Falling instantly in love with Mary, Tim uses his time traveling abilities to catch her heart, thus starting their quirky, heartwarming, love story. The film follows the life of both Tim and Mary together, as well as Tim's family. While About Time is a sweet story of two strangers building their lives together, it also brings to light touching messages about family and how one is able to live every day to the fullest. Watching this film on Feb. 14 is sure to result in smiles and a touched heart, perfect for the most romantic day of the year.
To All The Boys I've Loved Before
A somewhat recent addition to Netflix's repertoire of original movies, this 2018 adaption of Jenny Han's novel is a funny, romantic tale of growing up, being a confused teenager and staying true to yourself and your family. When Lara Jean Covey, played by Lana Condor, learns that her once-private collection of letters written to the plethora of boys she had previously had intense crushes on had been released to these said boys, her world is turned upside down. To hide her embarrassment and cover for herself writing one of these letters to her sister's ex-boyfriend, Lara enters a fake relationship with Peter Kavinsky, played by Noah Centineo, one of the other boys who a letter was sent to. This relationship blossoms through their time together, as the two explore their true feelings, as well as navigate the complications of being a couple in high school. The film quickly gained popularity with its teen audience due to its relatability and entertaining storyline. Whether you're spending Valentine's Day with friends or a significant other, To All The Boys I've Loved Before is the perfect feel-good romantic comedy you've been looking for.
Valentine's Day
With a title just perfect for watching on February 14th, this seasonal romance tells the story of a group of characters navigating their relationships on the most romantic day of the year. School teachers, doctors, older couples, younger couples and just about everything in between, this film does not leave a single storyline out as it explores the lives of its characters. With an all-star cast of Jessica Alba, Kathy Bates, Jessica Biel and Bradley Cooper, among others, this sweet flic is heartwarming, feel-good and reminds us all of the beauty of this occasion we call Valentine's Day.