Cappuccinos for Change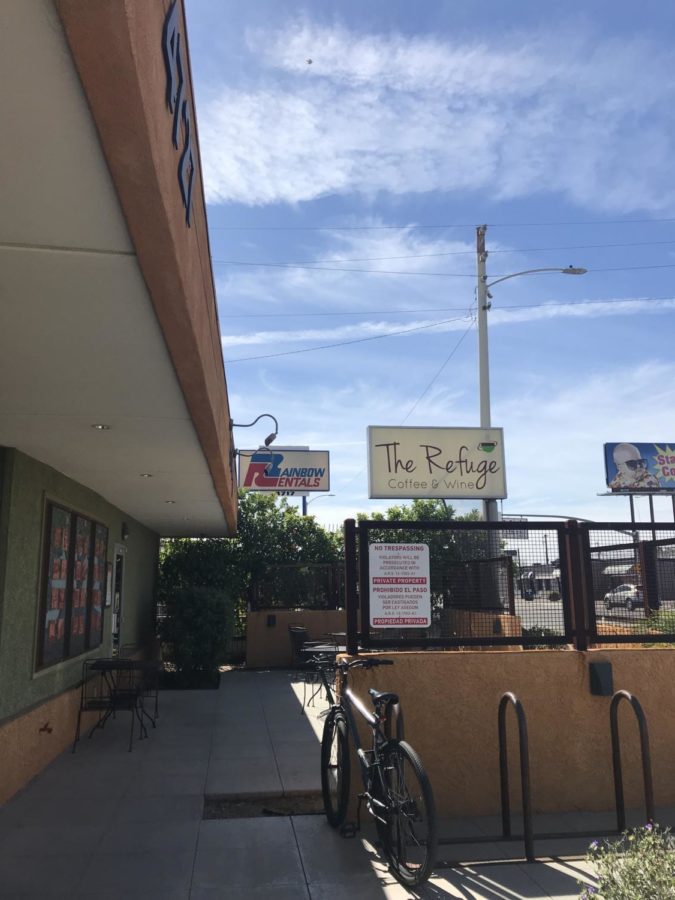 Hannah Shulski, Faith in Action Editor
March 11, 2019
Think of how much coffee you buy monthly from Starbucks, Hava Java or any other chain coffee shop. How much money do you think all of that would add up to? What if all of that money went towards an important cause that you truly care about?
The Refuge is a coffee house that does just that. Located on 4727 N 7th Ave, The Refuge is a non-profit cafe run by Phoenix Catholic Charities. All of the income from The Refuge supports homeless veterans, domestic abuse survivors, refugees and many other people in need. Even the coffee at The Refuge is roasted by homeless veterans at Catholic Charities' MANA House, which provides these veterans with jobs and housing. The coffee shop also sells handmade crafts and artwork created by refugees; the profits from these goods benefit many different charities around Phoenix.
There are many unique menu items that can be ordered at The Refuge. Some that stand out are The Lavender, an espresso made with white chocolate lavender syrup, The Haboob, a hot white chocolate mocha espresso that includes pieces of dark chocolate on top, as well as The Jam, a yummy smoothie consisting of peanut butter, banana, Nutella and espresso. The Refuge also offers breakfast bowls, soups, sandwiches, and even vegetarian options for a well-rounded meal.
Next time you're craving a cup of coffee or a delicious sandwich, try stopping at The Refuge. By simply buying a latte, you can make a small difference in the lives of people in need.
The Refuge Café
Location: 4727 N 7th Ave
Phoenix, AZ 85013
Regular Hours:
7 a.m. to 3 p.m. Monday-Friday
8 a.m. to 2 p.m. Saturday
Closed Sunday