Easter Pierogi: a labor of love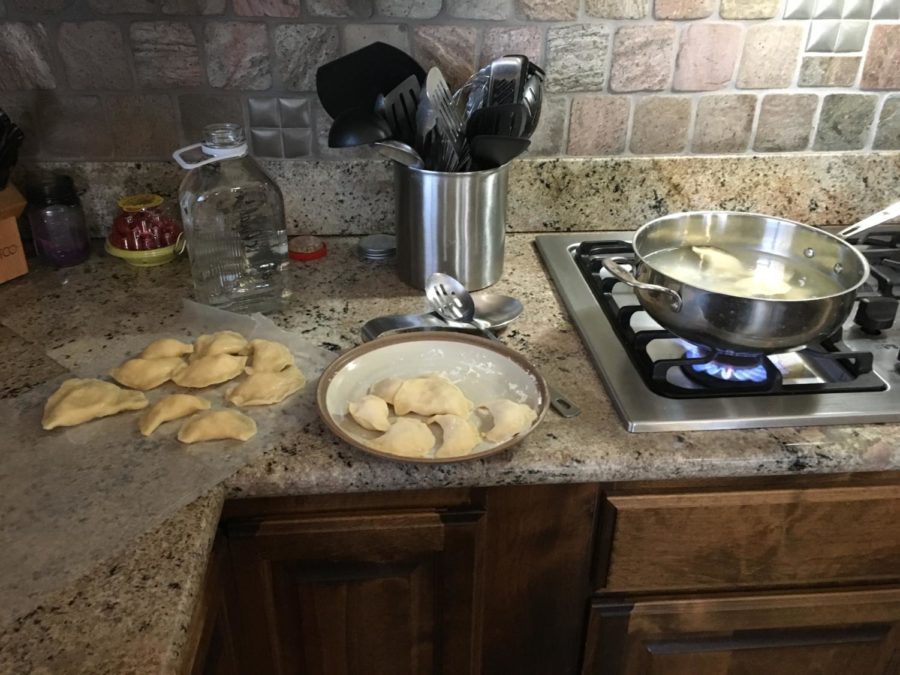 Hannah Shulski, Faith in Action Editor
April 1, 2019
Many cultures have their own unique way of celebrating Easter, including baking certain dishes for the special occasion. In Polish culture, families often make pierogi (singular, pieróg) to partake in the holiday. Pierogi is essentially a Polish ravioli that can be stuffed with cheese, potatoes, sauerkraut, or any other filling that you desire.
My family and I make pierogi every Easter. It is a laborious process, but I fall in love with it every year. We start out with creating the dough and then make the pierogi stuffing. My family and I usually fill our pierogi with either potatoes or farmer's cheese, which is similar to cottage cheese. After the filling, we fold the dough over to form the pierogi into a half-circle shape.
Next, we boil the pierogi in a pot of salted water so that they can cook. Once the water comes to a boil, the pierogi are finished and can be frozen for a future meal. My family and I like to serve our pierogi with grilled onions, horseradish and plenty of kielbasa, a Polish smoked sausage.
Pierogi and Easter have always gone hand-in-hand for me. There are so many things I consider special about pierogi, from my grandmother's handwritten recipe for the dish, the celebration of my Polish heritage, and the fact that my family and I come together to make them.
Do you have any unique traditions for Easter? Comment them down below!