The perfect prom dress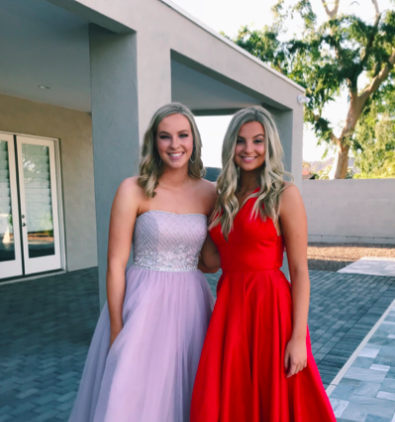 Prom season is here and many Xavier girls are preparing for prom. Prom is important for many girls because it may be their last high school dance, but they might become overwhelmed because there is a lot of pressure surrounding it. Some Xavier girls may find themselves struggling to find the perfect dress and may have no idea where to even look. Luckily, there are many places in the Valley that sell dresses that are made just for prom.
These stores will have dresses that can range anywhere in price, but there are often some places that are cheaper and sell thrifted dresses that are perfect for prom. The available stores that sell reasonably priced prom dresses are: Dillards, Nordstrom and Macy's. Another store that is notorious for prom dresses is Windsor, a store that becomes very popular around prom and has dresses that are mainly sequined, but at the same time formal.
Junior Franny Bingaman says "The dress that I want is something more glammed up and jeweled. The color that I want it to be is a light pink."
It would be better to go earlier in the month before your perfect dress is sold out, so shop early. The internet is another great resource to find dresses for prom. Revolve is a great online store that many people purchase a dress from, as the dresses are very colorful and more simple. Reformation is a more expensive online store that has dresses made for brides and bridesmaids. Since these dresses are made for weddings they are usually more mature and have simple colors. Also, stores like Goodwill, Savers and many other local thrift shops have prom dresses for less than twenty dollars. Many of these thrifted dresses are unique and have character to them.
Junior Athena Arroyo purchased her dress from Windsor, saying that, "I got my dress at Windsor and it is very casual and but also pretty and I am very excited to wear it!"
In the end, prom is not about having the perfect dress or the perfect date: it is about sharing memories that can last a lifetime. Prom is made for Xavier girls to have their last high school dance with their friends that they have spent four years with. Prom is seen as the last hurrah for many Xavier girls that have been waiting for prom since they have entered high school. Prom is a great experience and will always be a night to remember.