Get Spooked!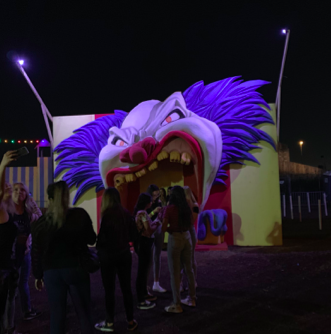 Halloween is a frightening and enjoyable holiday that has a lot of hair-raising activities to offer. However, with all of our hectic schedules, it can be hard to remember to relax and enjoy the spooky holiday. Yet, there is an abundance of activities available to us if we put a pause on our busy schedules and enjoy the haunted Autumn season. Phoenix offers a diverse selection of events to enjoy with friends and family, ranging from haunted houses to cornfields. Here are a few of them: 
Orpheum Theatre Ghost Tours (October 25th, 26th, 27th, 30th, 31st) 
Phoenix, AZ 85003 203 West Adams Street
Get to know the spirits who reside within the theatre and discover what led the Orpheum to be known as one of the most haunted buildings in Phoenix. On select dates throughout October, ghost tours are hosted by the Orpheum Theatre. General admission is $25 per ticket. For more information, check out their website fototphx.org.
Fear Farm (September-November) 
2209 N. 99th Avenue, Phoenix, AZ 85037
From the end of September to the beginning of November, you can enjoy the award-winning Haunted House, Fear Farm. With creatures running around with chainsaws, bloody faces popping out in front of you, and strobing lights, one is sure to get spooked. The event also consists of food, souvenirs, and a collection of haunted houses. There are six areas within the event and all contain a different storyline. Five of the areas are haunted houses and entry is included with the ticket. The sixth area is a cornfield that adds ten dollars to your ticket. You can find more information at fearfarm.com.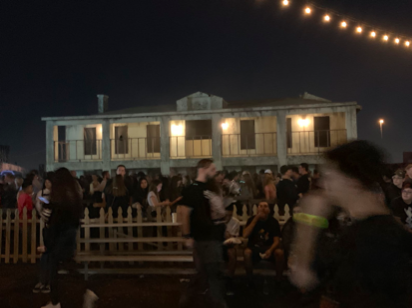 AZ Field of Screams Haunted Corn Maze (October 2nd – October 31st)
5726 N. 75th Ave. Glendale, AZ. 85303
All throughout the month of October you can enjoy a haunted corn maze at Tolmachoff Farms. The corn maze was planted over an old cemetery. If scary isn't your forte, Talamachoff Farms also offers Corn Maze and Pumpkin Days from October 2nd to November 4th that contains a large pumpkin patch and a themed corn maze. The Corn Maze and Pumpkin Days is a $2 admission. If you are interested you can find more information at Tolmachoff-farms.com.