Camp Civitan: A New Way to Volunteer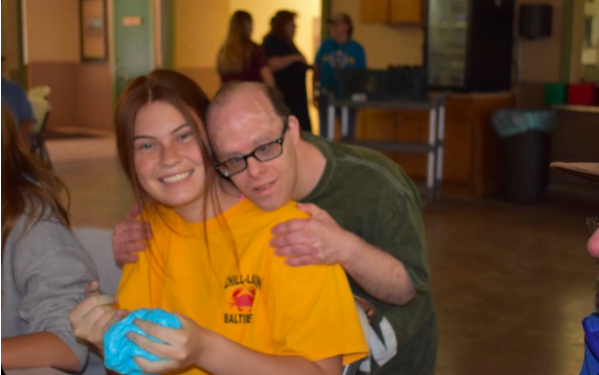 Emmie Halter, Club Writer
October 22, 2019
Getting fifty Christian Service hours your junior year seems like a daunting task, and given all the incredible organizations in the valley, most students don't know where to start. If you are someone who enjoys working with kids, loves to create games and crafts, or just likes to have fun in the beautiful weather of northern Arizona, then Camp Civitan might be the volunteer experience that could work for you. This summer, several juniors volunteered at Camp Civitan, a camp located in Williams AZ, and found it to be one of the most rewarding experiences of their life. At Camp Civitan, not only did the girls feel passionate about their work, but they also saw the benefits of giving back to the community in their personal lives. Camp Civitan provides both children and adults with developmental disabilities a once-in-a-lifetime experience. Their main goal is to promote self-esteem, teamwork, socialization, and healthy activities among their campers. Camp Civitan a popular volunteer choice among many Xavier students because of its accessibility and mission. 
Kate Alpert '21 spent four days at Camp Civitan setting up crafts, serving meals, and forming bonds with the kids she was working with. Alpert says that "you can volunteer anywhere and at any time, but the most beneficial volunteer work I have done has been at Camp Civitan because I have had time to disconnect from my struggles and solely focus on helping others." She also mentioned that by "being away from my phone and all other distractions I was able to connect with the kids on a new level."  When talking to the junior class about our service work, Ms. Iker, one of the XCP theology teachers, stressed the importance of finding meaning in the volunteering you were doing, which was something that Alpter discovered at Camp Civitan.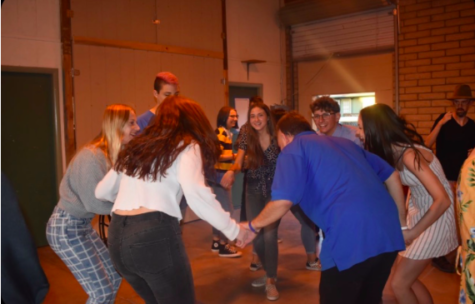 Another junior at XCP, Ella Petrine volunteered at Camp Civitan. Petrine said that her time at Camp Civitan, "changed the way she viewed the world and made her more open to new experiences." Going to volunteer at a camp you have never been to can be nerve-wracking, but Petrine said Camp Civitan made her feel right at home and was an effective way to make a difference in the community. Petrine's favorite memory from camp was the time she spent doing crafts with Ross, a camper pictured below. Petrine said this craft time with Ross, "reminded her of the significance of spending time with someone you care for, even if you are just engaged in simple activities like drawing." You can volunteer this summer from May 30th to August 5th and contact Camp Civitan with what dates work for you at volunteer@campcivitan.org. Also, if you want to learn about other opportunities within the foundation visit their website https://www.civitanfoundationaz.com/volunteer/.