Kanye West: Rapper to Theologian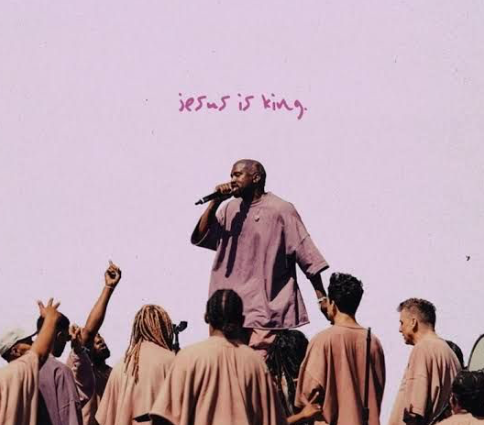 Rapper Kanye Omari West, born in Atlanta, Georgia, has gospel music in his blood. West previously shared hints of his viewpoints on religion in his 2016 album, Pablo. But he hasn't been shy about his more recent re-commitment to Christianity, either. Months leading up to the release of his new album, West took to social media to share his inspiring Sunday Service performances. West followed this theme of religion in his life as he prepared his new album which was teased in early October with a final release date of October 25, 2019. It was named Jesus is King. Accompanied by the choir group, The Samples, West delivers a combination of secular pop songs and traditional hymns rewritten with Christian themes. 
Throughout his album, Kanye uses lyrics to convey his ideas on faith and religion. "Every knee shall bow. Every tongue confess. Jesus is Lord. Jesus is Lord" sings West, expressing biblical themes from Isaiah 45:23, in his 30-second song, "Jesus is Lord." In an article by the CatholicHarold.co, West describes his intention as defying world authorities and seeking liberty from lower powers by submitting to a higher one (God). He cleverly incorporates words of the Sabbath, a day of religious obligations free of work into his message by acknowledging pop-culture icons such as Chick-Fil-A being closed on Sunday. While some criticize him and accuse him of mockery, others praise him for his quirky method of connection. While some deride him for his change in genre, others see him as a brilliant theologian and artist. 
Like many gospel stories, Jesus Is King presents themes of transformation, in which sinners hit rock bottom before receiving a glimmer of hope. In his song, "Hands On," West expresses regret for past career and lifestyle sins. He speaks about the temptation of the devil, singing, "Told the devil that I'm going on a strike … I've been working for you my whole life." By opening up and addressing such intimate subjects, Kanye invites his audience to listen, relate, and learn from his past. 
Kanye West has undoubtedly lived a unique life so far. Starting out, as he put it, "from common folk," he emerged into one of the most successful men on earth, a singer, rapper, songwriter, record producer, entrepreneur, and fashion designer. He has lived a life full of freedom, pleasure, and luxury while simultaneously enduring hardships and failures, just like everyone else. The CatholicHerold.co writes, "In a sense, Kanye is a man come back to warn us that the world we are trying to create is a hell. He has lived to the fullest life of sexual freedom, credit-card consumption…" Through West, we can be reminded to recognize that true fulfillment in life is achievable through God. Without God, as Kanye preaches, life is mundane. He offers advice saying, "you will continuously be searching for more." The "more" you are searching for is God.