Music of the Decade!! 2010-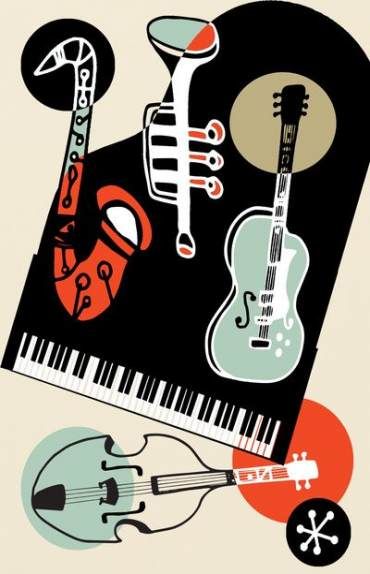 Over the past ten years, we have followed experienced artists such as Justin Bieber, Selena Gomez, and Ariana Grande from their hit TV shows on Disney and Nickelodeon to their extremely successful solo careers. With that, we have also witnessed changes to many genres of music, especially pop. And with the start of social media apps like youtube and vine, this previous decade has given many talented singers the chance to shine. 
Many of these songs have helped us through hard times, or were there simply for us to jam out to. They are definitely still relevant today and are played all over. Despite the wealth of great songs released over the decade, top tracks of each year are definitely ones to point out. 
2010:
"Baby," Justin Bieber
This single is undoubtedly the one that brought Justin Bieber into the Hollywood light. It attracted attention from all over the world and is known as one of the best, and worst, singles of the 2010s. If you ask any teenage girl, they will know the words to this famous song. 
2011:
"What Makes You Beautiful," One Direction
This was quite a debut single by the X Factor breakout band One Direction (1D). The song is geared towards the teenage crowd, and unquestionably brings a sense of nostalgia to all those who listen to it. 
2012:
"Call Me Maybe," Carly Rae Jepsen
If you are feeling in a party mode, this is the perfect song to rock out to. This song had a spot on the top charts for nine consecutive weeks, making Carly a teen sensation. 
2013:
"Thrift Shop," Macklemore & Ryan Lewis ft. Wanz
Giving a light-hearted feel, this single is clever, fun, and upbeat. It's hard not to start dancing and singing along when this tune plays. 
2014:
"Happy," Pharrell Williams
This hit was played all over. Whether you are in your car or at a party, someone is sure to queue this upbeat song. It gives us the feel of summer and brings a sense of cheerfulness to whoever listens to it. It perfectly captures the essence of happiness, through famous lyrics such as, "My level is too high to bring me down," and, "Because I'm happy."
2015:
"Uptown Funk!" Mark Ronson ft. Bruno Mars
Alongside iconic singer Bruno Mars, American-British artist Mark Ronson created a blend of 70's music and pop to create this top-charting single. The duo did not fail to give us a great song to jam out to. Although the song's lyrics do not necessarily mean anything deep, it provides a great beat for us to dance our hearts out. 
2016:
"Love Yourself," Justin Bieber 
This is a gut-wrenching yet melodic tune with beautiful lyrics. The Beib's vocals amazingly match with the tune and beat. It's no surprise that this single topped the charts in 2016. 
2017:
"Shape of You," Ed Sheeran
Ed Sheeran's romantic song definitely was heard all over the world and was on the radio constantly. It has a catchy tune and highlights Sheeran's vocals throughout the piece.
2018:
"God's Plan," Drake
This single talks about Drake's life in general, and explains the aspects of being a celebrity that can be difficult, such as when he says, "I feel good, sometimes I don't." The song is everywhere, and always succeeds and makes you feel good. 
2019:
"Old Town Road," Lil Nas X ft. Billy Ray Cyrus
The infamous Old Town Road got its start on the TikTok after public influencers started making fifteen-second videos to this song. It's a mix of country and pop and has catchy lyrics that stay in your head for quite a while.