XCP Club's: A Senior Legacy
Xavier College preparatory has always been known for its stellar clubs and honor societies. With an array of clubs to choose from and a multitude of school-sponsored events students can volunteer in, every Xavier student is kept busy throughout the school year. XCP's clubs are usually moderated by a teacher, but the true leaders of these organizations are typically senior students. An example of this can be seen in National Honor Society, in which Taylor Garman, class of 2020, says that NHS class of 2020 leaders "changed the standards of how NHS members should contribute and give back to the community, through exceeding expectations in the Canned Food Drive which set a new standard for the next years of NHS members." The 2020 class of seniors, in particular Taylor Garman, made a noticeable difference in the National Honor Society this year. The seniors helped to collect almost 280,000 cans which was a record-breaking goal in XCP history. This truly shows how much the senior class was dedicated throughout their Xavier career to give back to their community. 
Another example of senior leadership in clubs can be seen in Grace Dimond's 20' passionate involvement in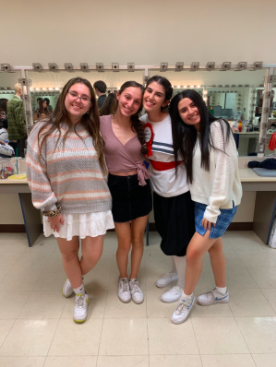 XCP/BCP's drama club. Dimond says that drama club specifically impacted her senior year because of not only her "weekly responsibility for planning and communication with other officers but also a chance to see and bond with her theatre friends year-round." Students and faculty alike already know that Xavier's musical productions are fantastic, and the drama club plays a big part in forming these dynamic and tight-knit casts. Senior leaders, like Grace Dimond '20, participate in both the drama club and Xavier/Brophy theatre productions as lead roles, ensemble, crew, costume and set design, and many other vital roles for the productions.
Xavier has had the drama club and NHS around for over 20 years, but newer clubs have also surfaced and allowed students to become founding members of these organizations. Previously, just Brophy model UN has recently opened the door for XCP students to join the club as well, allowing girls to travel and learn public speaking skills. This club has officers from both brophy and Xavier, with one of its board members being senior, Angelica Villaba '20. Villaba says the "class of 2020 has made advances in including girls in Model UN, a joint Brophy/Xavier club. When I first joined, I was one of only two girls in Model UN, but we have worked hard over the past few years to encourage female participation, to the point where there is now equal representation in the club and girls are in positions of power." The class of 2020 and its leaders have helped to encourage Xavier girls to participate in clubs that may be newer or have the majority of its members at Brophy.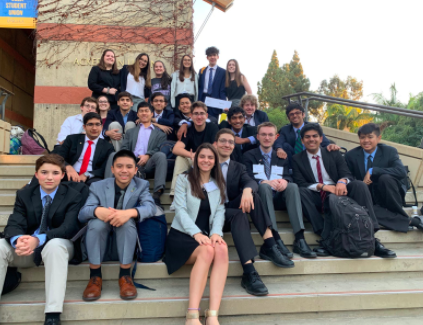 Finally, established societies like Mu Alpha Theta have been held in high regard at Xavier for many years and have taught its members many lessons that can be used in the future. Senior Veronica Tanner says, "My time in Mu Alpha Theta will be useful in college because it helped me develop problem-solving skills. The focus, which is AMC problems, emphasizes critical thinking skills more than mathematical formulas, and these skills will help me in my intended major, computer science." Mu Alpha Theta, with the help of its moderators, Mrs. Smith and Mrs. Grubisik, as well as its senior leaders, have won several competitions and gained a massive following in the past couple of years. Xavier clubs and societies are a great way to get involved in your school, and luckily the seniors have made them accessible, fun, and worthwhile. Be sure to wish your Seniors a happy graduation the next time you see them or over email/social media, they sure would appreciate it in this time of uncertainty. Once again, thank you class of 2020 for being such an integral part of the Xavier community and making Xavier what it is today.