Teachers input referrals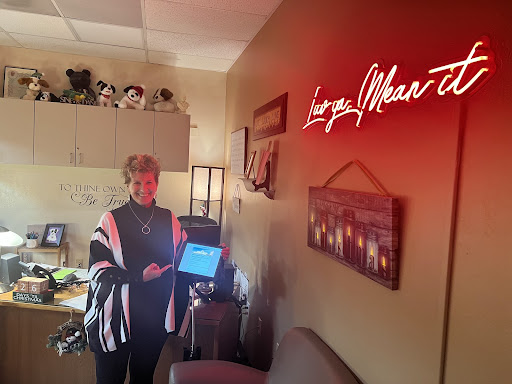 With the introduction of paperless referrals, Xavier is going green. Teachers will now go through Gatornet. This is the new Xavier way for referrals, since August of the 2022-2023 school year.
Many teachers are happy with the new system, as they do not have to take the paper slips to the dean's office anymore.
"Click, click, click, and send," said Coach Barb Chura.
"Teachers can have it done within a matter of seconds, and it makes it a lot easier and less cumbersome," said Nicole Mabante, Xavier chemistry teacher.
Tara Metzger, assistant to the president and principal, and Chris Traynor, director of software systems, are credited with the implementation of this system.
Daniel Long, A.P. U.S. History teacher, said, "It's a great way to streamline the process and is more environmentally conscious not having to print all the referral forms every year. You don't have to worry about tearing off forms in triplicate to make sure everyone received what they need. It just goes through digitally and there's less of a chance for anything to get lost."
After the teacher finishes entering the referral, it goes directly to Dean Denise Macrina, and from there she is able to approve it and send it out to all necessary people involved. 
"I hit this approve button and it goes directly to the parent and to the student in an email," Macrina said. "Then, I tell them the date of their detention, which is usually 3:35 p.m. to 4:15 p.m. in Lutfy Hall."
This new referral system builds upon a "tardy" system that was introduced last year, where a student's lateness was imputed electronically after having years of paper slips.
Since the tardy system was introduced last year, there have been far fewer tardies.
"Last year, the week before Christmas break, we had 90 tardies in one day. Today we had 5 or 6," Macrina said. Because students must enter Macrina's office to enter tardies, the process is much quicker and the proper people are alerted, and this seems to be a deterrent. 
The school believes that this new referral system will have the same effect on the number of overall referrals. However, some teachers do still hold true that they are unsure if the new system will be able to fulfill its perfect goal. 
"From my perspective, I don't really know if it's going to deter [students] from still having infractions. I guess it's to be determined," Chura said.
"I think the goal is to decrease the referrals, as there is nothing in the handbook that's a surprise as far as dress code or violations. It's really holding people accountable to what's in the handbook and what the agreement is to being in school every day from 7:45 until 2:35 with dismissal," Long said.
Already some teachers are thinking about enhancements to the system."If I could upload an image [to the digital form], like if there was a way to take a photo of cheating instances, that would be amazing," Mabante said.