Stark Gallery: An art gallery for education, not profit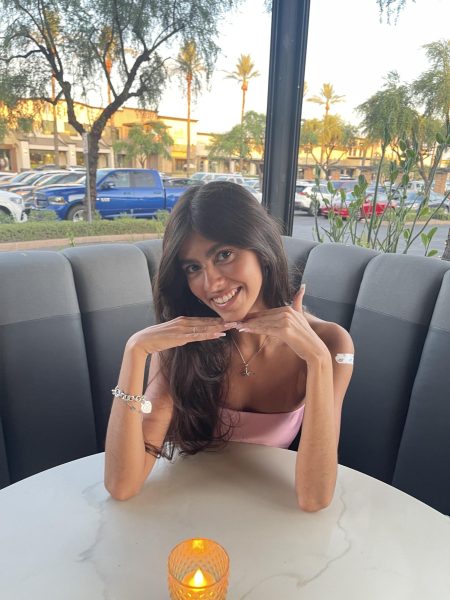 More stories from Charley Fisher
Stark Gallery, donated by the Stark family, opened its doors in 2001. Currently Alison Dunn and Nissa Kubly, directors of Stark, decide what comes in and out of the gallery. Stark Gallery allows local artists, around the valley, to have solo exhibitions and to educate the students of Xavier College Preparatory.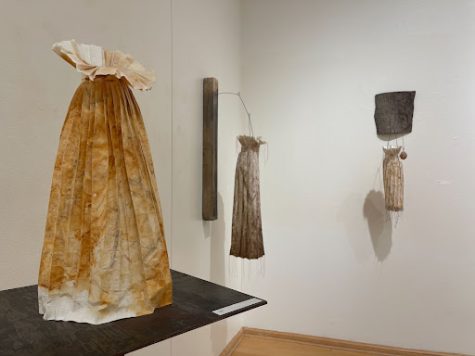 "Stark Gallery is Xavier's on-campus gallery, open during school hours, which showcases regional artists," Kubly said.
Kubly emphasizes how the Stark Gallery is aimed at education for students. Normally, the main drive of art galleries is the sales of the artwork, but not the Stark Gallery. It presents "artists of different backgrounds and different cultures, showcasing their works and talking about the materials and techniques they are using," said Kubly.
Zachary Carlson, Xavier's ceramics teacher, said, "This year alone, we have had a lot of people exhibiting their culture, heritage and general background."
Students have the opportunity to view the gallery, and the artists have the opportunity to talk to students about how they created their pieces. They also share with the students what it's like to be artists. 
Kubly mentions how the Stark artists talk about the process of going to school for art which could be architecture or design. "It doesn't have to be just drawing or painting," Kubly said.
Carlson elaborates on how the directors of Stark Gallery reach out to local artists. "Kubly will find the pieces best fit for Xavier and the most informative for the students."
A main component towards choosing artists to be displayed in the gallery is their work "aligning with the school's mission statement."
If an artist has her art showcased at Stark, it will be presented in the gallery for four to six weeks. The directors of Stark will then begin the search process for local artists to showcase again. 
The reason why Stark Gallery displays only local artists, except in the months of April and May when students' works are displayed, is due to "the ability for the artists to get their works to the gallery," said Kubly. "But, there are tons of talented artists working here in the community," Kubly added. 
In April and May, Stark Gallery has a showcase for the students' of Xavier College Preparatory known as Art Feast. "Art Feast is a celebration of the visual arts, the performing arts and all the art classes at Xavier," Kubly said. 
Currently showcased, Susan Allred, mixed-media artist, said how Kubly reached out to her  about showcasing a solo show at the gallery. "She saw my work and we chatted about what she does at Stark, and she offered me a solo show," Allred said.
"Many of our visiting artists are passionate about showing students how they can pursue education and successful careers in the arts," said Carlson. Carlson believes Allred is an example of this. 
"A lot of people like sharing their cultures and heritages in this day-and-age. It's very interesting to share a part of yourself with someone through whatever art form you have chosen," Carlson said.