Annual Disney trip cancelled: Here's what happened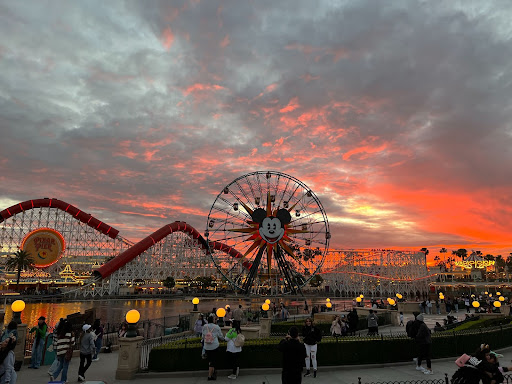 As Xavier students returned to campus after their holiday break, it was confirmed that Xavier's annual trip to Disneyland has been canceled. The long-running event has garnered attention for  its unexpected cancellation due to issues concerning securing a bus charter and a park reservation.
Xavier director of student records Carol Ann Michaelson and Assistant to president and principal Tara Metzger were tasked with the difficulty of planning this year's trip. 
The source of the cancellation was the culmination of two major issues: No bus charter could service the excursion and Disney's updated reservation system provided limits for large groups.  
First, Metzger and Michaelson were unable to secure a bus company to charter the five hour drive to Disneyland in Anaheim, California. 
"We did run into this last year…there was a driver shortage for the big bus companies," said Metzger. "They don't have the coverage to be able to do it." 
In past years, All Aboard America and Greyline have been used to charter turnaround trips. This year, All Aboard America was unable to provide service for a turnaround trip while Greyline, the charter used in the prior year's trip, was unavailable due to driver shortages.  
Second, Disney parks updated their reservation system since the COVID-19 pandemic, limiting how many people can come into the park. Disney now limits the number of large parties that enter the park daily. 
Given the new regulations, Disney was not "able to give us any of the dates we provided them,"  said Michaelson.
"We also try not to schedule it on a Xavier weekend when there's another big event," said Michaelson. "So it's pretty impossible," added Metzger. "It's very few choices that we have." 
"All those things came together to make this year impossible," concluded Michaelson. 
The absence of Xavier's Disneyland trip will be noticed. The outing has been around for "a good thirty years," noted Metzger. 
Michelle Mierzwa '23 attended the 2022 trip but was "so disappointed," when she heard her last chance to visit Disney as a Xavier student had officially been canceled. "I loved it last year," said Mierzwa. "It was so magical." 
Mierzwa learned that the trip had been canceled when the trip information was "not there anymore" on Xavier's GatorNet, a student management system.
For the prospect of the 2024 Disneyland excursion, Metzger said, "It just depends on how it goes. We'll try."