Xavier Cross Country takes sectionals
Xavier Cross Country qualified for state after finishing first in sectionals.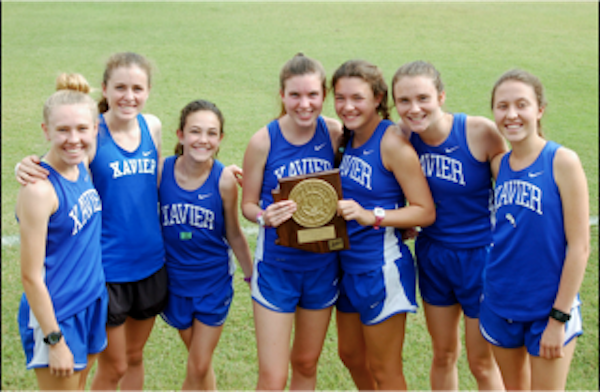 On October 28, the Xavier Gators competed in the sectional cross country meet to qualify for state. The sectional meet has an assortment of high schools in the general vicinity of other nearby schools. There are many sectional meets in Arizona to see who qualifies for state with the top half being deemed state qualifiers.
The Xavier Varsity Cross Country Team ran away with a first-place finish in the sectional meet. Junior Caroline McClelland placed 4th right in front of freshman Mia Olsen, and sophomore Helen Innes finishing right after to round out the top six. Soon after in 16th place was junior Kate Straneva, senior Mary Jane O'Gara in 18th place, sophomore Karina Smith in 19th place, and junior Caroline Liddy in 21st place.
The Gators had a great showing, beating the many rival schools at the meet and earning a successful trip to state. Senior Mary Jane O'Gara holds a bright lookout on how the Gators will compete in state, "There is a lot of anticipation right now [with winning sectionals], but as a team, we are extremely excited to go to state." With this showing, the Xavier Cross Country team is on-track for a great showing at state.