How to narrow down your college search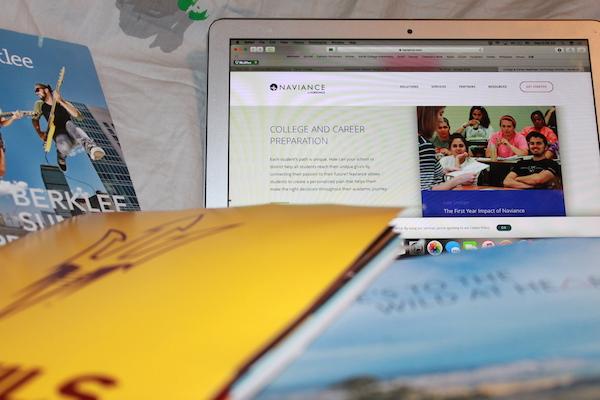 It comes as no surprise that junior year may be the most hectic of the four you will spend as a gator. With all of your homework, service projects and extracurriculars, perhaps you found that you were unable to make it to College Planning Night on Jan. 11.
You may be asking yourself, "How do I even begin looking at colleges?" when what you should be asking is: "What is my dream school?" Do you imagine yourself studying in a small Jesuit college on the California coast, or perhaps a liberal arts university in the rolling hills of the Midwest or an elite institute on the East coast? Although you do not need to have your future school mapped out to the last detail, the first step in selecting a college is determining your criteria. In the beginning, you may choose to be unspecific, and narrow your search as you go. Or you might already have a specific college or university in mind; in which case you should focus on expanding your options.
The important thing is that you start. When you begin learning about different colleges, you will be surprised by how quickly you discover what you like and don't like.
Form your Search
Courtesy of the Xavier Counseling Department, every student has a Naviance account. Naviance is an excellent resource to begin the rather daunting process of your college search. Junior Alex Perez said, "I don't think I'd be able to get this far looking at colleges without Naviance as my guide."
Junior Tia Kelly further explained the aid Naviance offers in her college-search process. "Naviance is really cool because you can do a college match that narrows the schools down depending on if you want a big or small school, coed or all-girls, religious or secular," Kelly said. Once you have decided on basic criteria, it becomes more simple to find schools that interest you.
Investigate Further
Now you have a list of schools that sound vaguely agreeable and largely unknown to you. Go to their websites and explore. It is helpful to learn about the school's values, courses and programs. Most universities have a page with the statistics of the current freshman class. "You can compare yourself to other students that were accepted, which is pretty cool," junior Haley Pulliam said.
Once you have investigated more, joining a college's mailing list designed to inform potential applicants with important news, dates and opportunities related to the admissions process is a great way to continue researching. By adding yourself to a college's mailing list, you also express an interest in those schools.
It is also worth noting that alumni, relatives of alumni and previous faculty members of your college choices may be among your everyday acquaintances. Establishing a connection with these people can only benefit you.
Visit the School
Hopefully, by this point you have an idea what you are looking for in a school and have narrowed it down substantially. Here comes one of the most enjoyable parts-campus visits! This may seem like too big of a step, going from a website and limited conversation to the school in the flesh, but it will help you make the ultimate decision. You can group schools by region and in-so-doing hit several in one trip and save yourself from future traveling.
Whether or not you are currently a junior, it never hurts to begin your research.