Volunteering at Andre House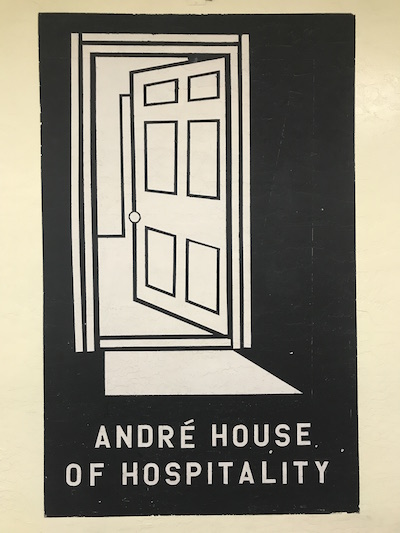 Andre House of Hospitality, located at 213 S 11th Ave., Phoenix, AZ 85007, provides dinner, showers, laundry, clothes, phone calls, basic necessities, medicine and blankets to the homeless people in Phoenix. As a community house of hospitality, Andre House welcomes volunteers to participate at the dinner service everyday, except Fridays, from 3pm to 7pm. The house of hospitality has Mass every morning and is open to all who are willing to come in.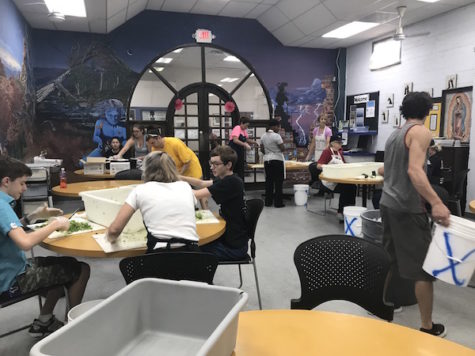 Holly Ngo '19 

Andre House was named after St. Andre Bessette, who was canonized for aiding those who were ill and providing warm hospitality to everyone. St. Andre was described to be the "Miracle Man of Montreal." St. Andre's hospitality meant that he spent much of his day receiving and consoling the poor and sick, as well as visiting homes and hospitals. Word of his kindness spread quickly when many of those whom he prayed with were healed. The growing crowds that came to visit him prompted St. Andre's superiors to relocate his visitations to a small trolley station across the street.
Beth Gabert, a member of the course staff at Andre House, has worked there for three months and counting. Beth is in charge of assigning the volunteers and other staff members responsibilities. Many volunteers work in the food line serving meals to the homeless people. She says to the volunteers, "Today, you are serving people and who knows the day when you are on the other side of the line, so treat all the way you would want to be treated."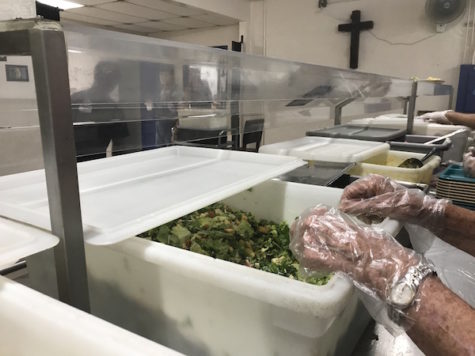 On Monday, Sept. 11, before the dinner service, a prayer and moment of silence was given to recognize the events on September 11, 2001.
"God of Peace, bring your peace to our violent world:
peace in the hearts of all men and women
and peace among the nations of the earth.
Turn to your way of love
those whose hearts and minds
are consumed with hatred.
…and give us the wisdom and courage
to work tirelessly for a world
where true peace and love reign
among nations and in the hearts of all."
Pope Benedict XVI
Prayer Service at Ground Zero
April 20, 2008
Andre House of Hospitality started by serving food from their backyard and has evolved to build its own cafeteria. Now serving nearly 500 people per night, Andre House has given these homeless people a second chance at life. Andre House's logo of an open door represents that all are welcome and no one is to be judged for we are all a family.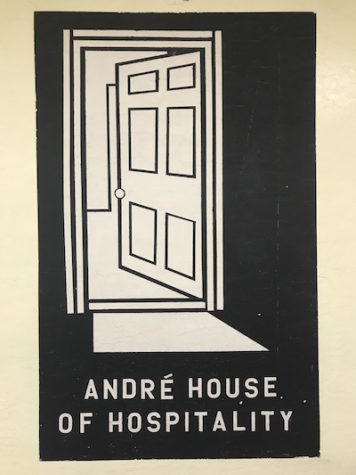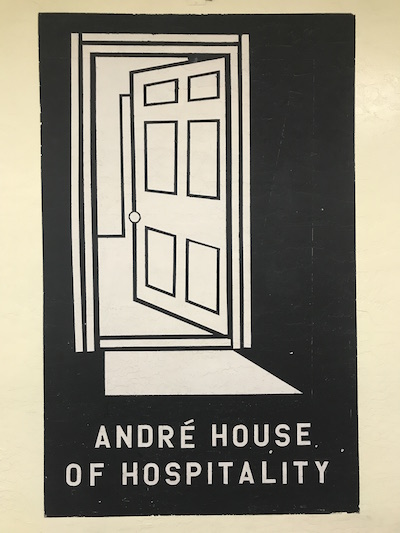 Richelle, another volunteer, discussed her experience at Andre House for thirty years as, "a great way of giving back to the community." Ash Uss, who moved all the way from New York to work at Andre House, recalls her first day working to have been, "one big family having a meal together."
Andre House, which started in 1984, will be celebrating its 33rd anniversary this November. For more information contact Elizabeth Wunsch at [email protected]. To sign up and volunteer go to https://andrehouse.volunteerhub.com/events/index.