The BeLoved Retreat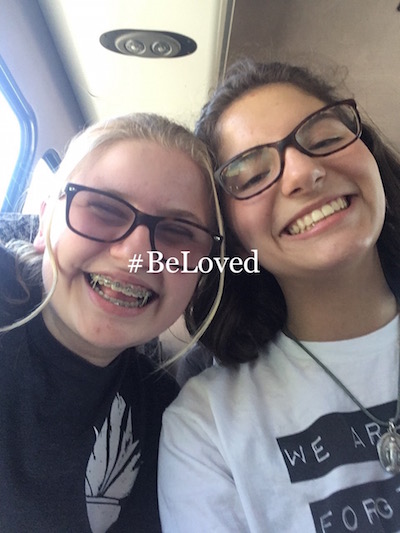 On Sept. 15, 2017, Fr. Kevin Grimditch and Ms. Looker hosted sophomores, juniors and seniors at a retreat in Prescott. Every year, Xavier holds a BeLoved Retreat to give students a space of their own, where they can be out in the woods and away from reality. Through this trip, a student can reflect and gain a closer bond with God. Students get to connect with God on a personal level. While in the woods, students participate in many activities like ziplining, rock climbing and having a campfire.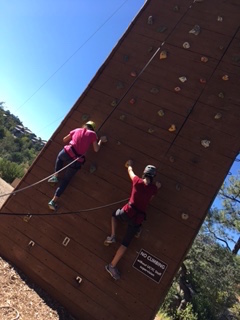 Fr. Kevin says the retreat is  "wonderful and the reflections the girls gave were very powerful." Through this retreat, Xavier students were able to join in discussion which helped them return to a more stable state of mind and clear out all negative energy and thoughts.
This retreat can be described as, "renewing, foundational and joyful." With this experience, students can give themselves a moment to pause in life, relax and recollect their thoughts.
During the retreat, Fr. Kevin and Xavier students were able to build a special relationship with God. They had "adoration in which each girl had an opportunity to be one on one with the monastery and the Lord in the presence of the Eucharist." The final debriefing at the retreat was full of many graces and was overall a beautiful time.
Fr. Kevin, Xavier's chaplain, also teachers freshman Theology and is always available in his office or in the Church. The BeLoved Retreat is an annual retreat that is open to all sophomores to seniors in a chance to connect with God, friends and themselves. During the BeLoved Retreat, students discussed what it is to be a young woman in society and in the real world. They also discussed how the world imagines us and how we imagine the world. The participants in the retreat got a deeper look within their souls and thoughts to reflect upon.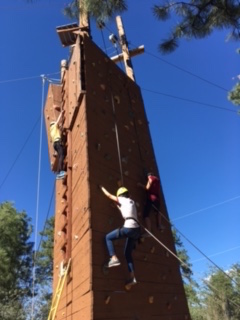 Although the retreat is $85, the money is definitely worth the chance to connect with other students, understand how we play a role in our actions and how the Lord is calling us into something greater. Those who participate in the retreat are opened up to see differences in life and pay more attention to how our actions and words can affect others in either a positive or negative way. The retreat allows students to see the "connection… that personal care that Christ has for each and every one of us."
Students "look forward to being away, up in the mountains and growing in self knowledge." If any students are interested in going on the retreat next year, it will be in the fall and more information can be found closer to the retreat or by Fr. Kevin at fgrimditch@xcp.org.