Fall drinks review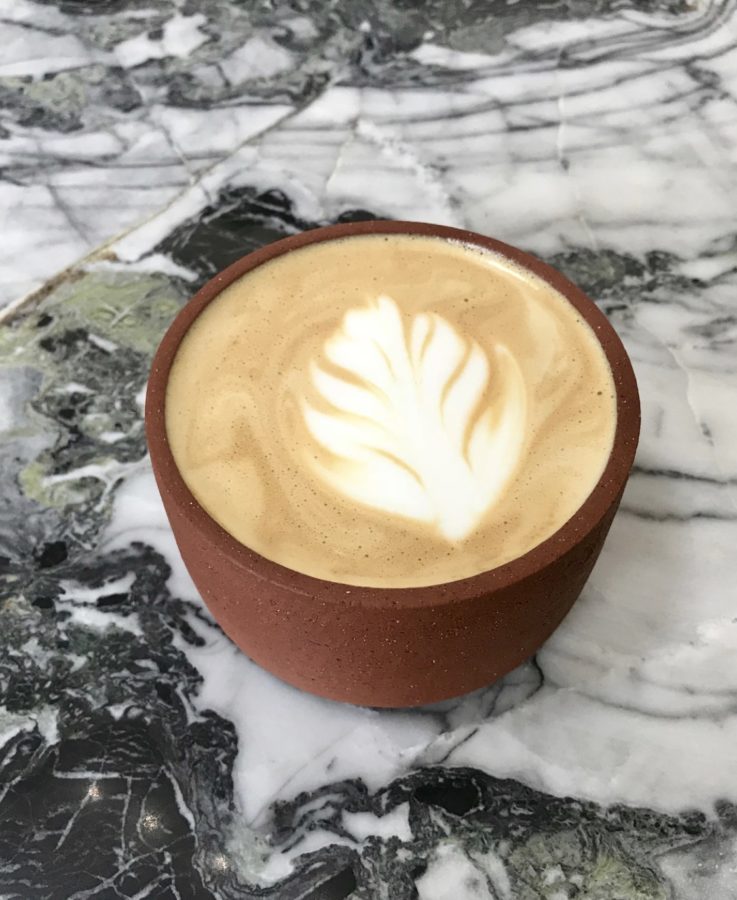 Starbucks: Pumpkin Spice Latte
The drink that everyone seems to wait for when Fall comes is finally back. The Starbucks Pumpkin Spice Latte is a holiday favorite drink for the Fall. As if a normal latte wasn't enough for the cold weather, Starbucks has created a Fall Favorite, which is indeed the Pumpkin Spice Latte. The latte was sweet and tasted almost like a hazelnut creamer with a hint of pumpkin and lots of sugar. With the drink, besides the hazelnut taste, you also get a little dose of cinnamon that isn't overpowering, but could use a bit more. Obviously with a Starbucks order, you can arrange it and customize it to your liking.
Rating: 8.5/10
Hidden Treat from Starbucks:
Starbucks Fall Mashup Frappuccino (Grande)
Order a Vanilla Bean Frappuccino with one pump pumpkin spice, one pump toffee nut syrup topped with a caramel and mocha syrup, as well as a sprinkle of sea salt. A drink that hit all kinds of Fall feelings, this hidden treat from Starbucks has the classic vanilla with pumpkin spice to prepare for the cold weather. The drink was enjoyable, if you enjoy pumpkin spice, however if you don't, feel free to order the drink without the pumpkin flavoring.
Rating: 9/10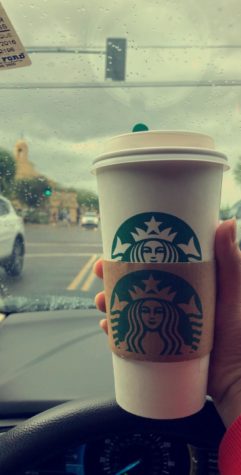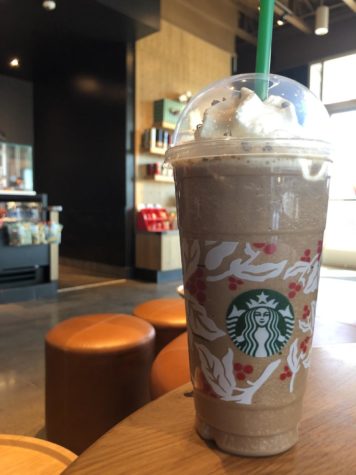 Dutch Bros: Iced Pumpkin Mocha
With the start of November, it is time to bring out sweaters and scarfs, but also PUMPKINS! Dutch Bros is mainly known for their creative takes on rebels and teas, their coffee is average tasting and has no special quality to it. Yet, the iced pumpkin mocha is the highlight of fall drinks in their menu.
Rating: 7/10
Hidden Treat from Dutch Bros:
Caramel Nog
Taking a twist off the classic eggnog, a holiday favorite, Dutch Bros continue to surprise its customers with holiday treats that are delicious and bring up festive mood for the Fall. In an almost creamy yet custardy taste, the drink has a hint of caramel to sweeten it up. Adding the caramel syrup to the eggnog gives a more warm feeling.
Rating: 8/10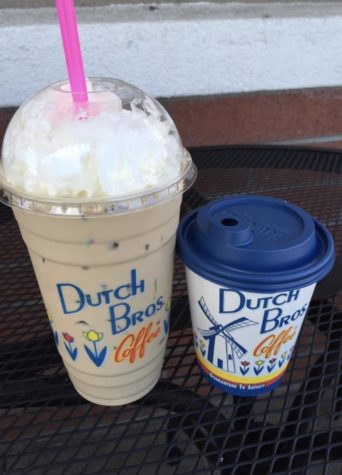 Futuro: Mocha w/ Cinnamon Stick
At a local coffee shop in Phoenix that specializes in coffee drinks with coffee beans from Ethiopia. Once you get past the red clay ceramic cup and the aesthetic latte art on top, the drink was subpar. In a typical mocha, the ration should be a 4 to 1. Coffee to milk, however, the drink was overpowered with milk and the coffee taste is lost within the drink. The cinnamon stick however provides a nice scent and taste that gets combined with the milk, giving you a horchata taste. If some people prefer to have a creamy coffee, this drink is perfect for you. My thoughts on it are indifferent.
Rating: 6/10