Brophy theatre brings Romeo and Juliet to life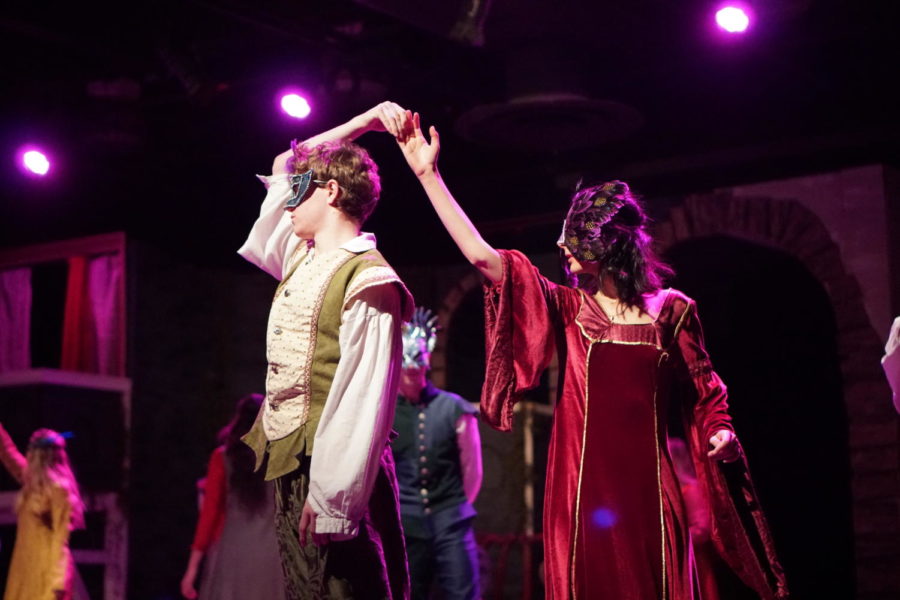 While the Xavier and Brophy communities await a new show, the excitement builds up on both campuses. Many wonder what the set will look like, how actors are doing with their lines, and what the rehearsal process may look like. Looking in from the outside, anyone not involved but still interested in the theatre community often only gets a glimpse of the show at the beginning and end, rather than seeing the full process of a show being built from the ground up. Here, one can see an inside look of what the show can become, from the very beginning of rehearsals to opening night.
As the show's opening night draws nearer, actors are getting off book (that's actor-code for memorizing lines), figuring out costumes, and navigating a set, newly built by Xavier and Brophy students themselves. In the intimate setting of the Brophy Black Box, rehearsals are more than just a daily practice. Instead, for two to three hours after school, actors and crew alike perfect the craft of not just acting, but of Shakespearean language in itself. Here's a glimpse through the lense of a camera of what this process looks like, from scripts to no scripts, school uniforms to costumes, and a bare theatre to a handmade set.