Creative Things to do in Phoenix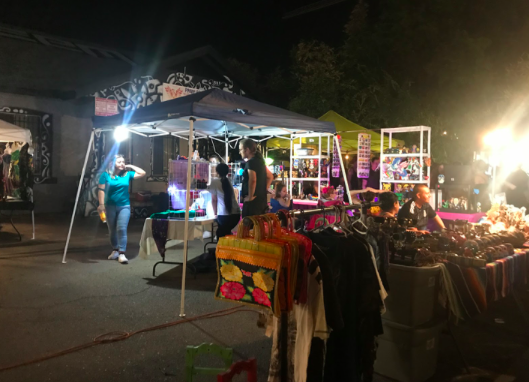 SRS, Arts and Entertainment Editor
September 17, 2019
With the bustle of our lives here at school and home, we can forget that there are plenty of fun creative events outside of school. Although it may not seem like it initially, Phoenix has a lot to offer when it comes to the arts that can often go under the radar. Here is a list of events that are coming to Phoenix soon.
Herberger Festival of the Arts (Saturday, October 26th)
The Herberger Festival of the arts is a celebration of the arts within the phoenix community and includes more than 25 arts organization, live music, outdoor performances, food, and vendor booths.
222 E Monroe St.
Chocolate and Art Show (Friday, September 20th and Saturday, September 21st )
This is a lineup of Phoenix's finest and up and coming artists, photographers and creators. This includes live body painting, live music, face-painting, live portraits, and free chocolate. The event is $15 on eventbrite.com.
734 W Polkt Street
Phoenix, Arizona 85007
Urban Arts Market (Saturday, September 21st)
This is a free monthly event held in support of local artists. It includes live music, vendors, and food trucks along with the selected artists' work. 
5644 S 16th St
5644 South 16th Street
Phoenix, AZ 85040
2019 Artfall Festival (Sunday, September 22nd)
The Festival supports veteran musicians and artists and providing creative, expressive outlets for veteran families and communities. 
364 N 7th Ave, Phoenix AZ
First Friday (every first Friday of each month):
This event includes dancing, music, vendors, food trucks. I attended this event on September 6th and I loved it. There were plenty of talented local artists, musicians, and small businesses at the event. Overall it was a fun, lively experience and I highly recommend it. 
333 E Roosevelt St, Phoenix, AZ 85004, 6-11pm