Elena Breese: Empowering Others Through Her Trauma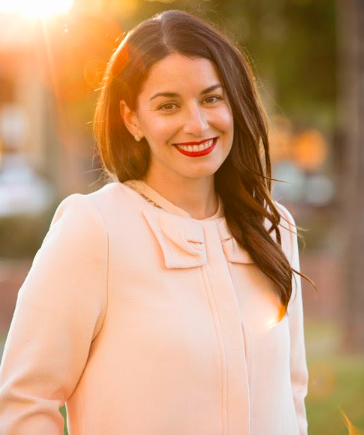 In 2013, Xavier alum Elena Breese suffered a traumatic incident that left her struggling with PTSD (Post Traumatic Stress Disorder, a condition which causes severe physical and emotional reactions when triggered to remember trauma) and a resolve to help herself and others. Breese was at the Boston Marathon with her brother-in-law waiting for her husband to cross the finish line. She recalled the incident, saying, "We were standing in the bleachers and directly across the street from us the first bomb went off." All too quickly, the crowd turned to chaos: "We were running for our lives. It was very traumatic."
After the bombing, Elena returned to her normal life, remembering, "a couple days after all of that, that whole horrible experience, I was back to running after a toddler and nursing a baby, and not really taking good care of myself because I didn't know I needed to." 
As time went on, Breese began to experience more and more symptoms of PTSD. First, she began experiencing horrific nightmares, anxiety, depression, and fatigue. It continued to get worse. She explains, "I was having panic attacks in public places, so my world really just started to shrink. I couldn't go to Target, could barely grocery shop, and I was trying to raise very small children. It was very difficult." While her symptoms were getting worse, they were still manageable. 
Almost three years after her trauma, she experienced an intense panic attack related to a witness interview she had seen on the news from the Bastille Day terrorist attack in 2016. After that, her symptoms became too much. She had stopped sleeping and eating. Finally, she decided to voluntarily hospitalize herself, trying medications and working with psychiatrists and therapists to improve. While medicines were being used to stabilize her, she wasn't really improving. She believes her "whole experience just ignited a fire within me to fight for my life and advocate for myself."
She began doing all sorts of research and learning about natural methods that could possibly help her. During this research process, she found all sorts of incredible methods and began journaling, building up what she likes to call a "toolbox." However, she found that there wasn't yet an area on the Internet where all of these methods and resources could be found in one place. So she created one herself!
Her blog and website, StillBloomingMe.com, is committed to providing many beneficial resources that may help those suffering from PTSD. Breese describes its mission as "to provide natural therapeutic modalities." While medicine can be very helpful and is not at all shamed on her platform, her goal was to provide natural methods that worked for her in managing her symptoms (and she has tried practically all of them). While she says she didn't think anyone would read it, she has readers in over 80 countries. Elena's blog and story have resonated with many. Elena says "A lot of the ways that PTSD is spoken about or portrayed online is very dark and a lot of it is military-focused, and I wasn't in the military. So I was trying to find someone who looked like me online and I couldn't find that, so I knew there might be other people trying to find that as well." Elena's blog has been incredibly successful and helpful to many. She has been able to connect with other survivors, do public speaking, write for other blogs, and work with organizations like Strength to Strength which supports "victims of terror and their bereaved family members all over the world."
Recently, Breese attended the International Congress for Victims of Terror, which further highlighted the need for resources like StillBloomingMe.com. "There was no discussion about how to move forward, what therapists to seek out, what resources are available. It just felt like a huge missed opportunity, especially with those who are already traumatized," she shared. Despite her disappointment with the congress, Elena felt inspired to continue her movement forward sharing her journey and resources. She is still on her journey and went back to Boston in 2018, where her husband ran the marathon again and finished, and she was with her kids waiting at the finish line.
Elena is a Xavier graduate, and a notable one at that. She was the president of the Steering Committee on Xavier's Alumnae board and loves being involved in the Xavier community. The Xavier sisterhood has meant so much to her, saying "I love that no matter where I am in life or, you know, physically wherever I am and if I meet another Xavier grad or alumnae, there's an immediate sisterhood that I feel with that person. And I love that Xavier fostered that."
She also explained just how much she has learned from being a part of the Xavier community. Elena says, "Some of the lessons you learn at Xavier don't completely apply to what I've gone through, but they do." She referenced eighth hour and learning to ask for help from Xavier by being able to go to her teachers. She especially gives credit to her faith, a foundation Xavier helped her grow as she worked through her trauma. Last year, she received an award from Xavier for Outstanding Service to the Community, which she felt so touched by. Elena feels this is what she was always meant to do: "You know, I have classmates who went on to be amazing doctors and lawyers and do great things, and I always knew that I would do something great. I had no idea it would be this. How could I ever know that, right? So I just kind of feel like maybe this is my opportunity and calling to change the world."