Senior Tribute: Megan Onofrei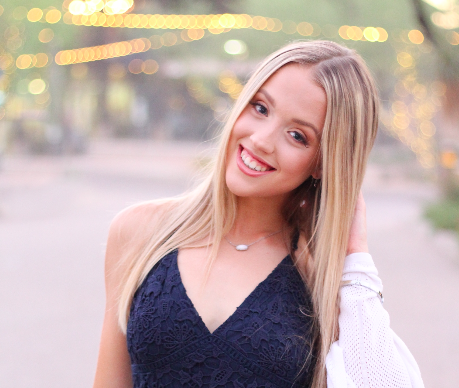 Looking back at my time at Xavier, one word stands out to me in describing my experience: blessed. The moment that I got my acceptance letter when I was in 8th grade, I felt so grateful that I would have the opportunity to spend the most important 4 years of my adolescence at such an amazing school.
Over the past 4 years, I have learned so many things in the classroom, on the soccer field, in social situations, and about myself. The faculty and staff at Xavier has had such a tremendous impact on me as I have been taught by such intelligent people that I know truly value my growth both as a student and as a person. I have been blessed to be a part of the Xavier soccer program for all 4 years, 1 year on the freshman team and 3 years on varsity. Throughout my time in this program, I have experienced what it is like to be part of a true team where life-long friendships and memories are made. #rtka Both my academic experience and my soccer experience have taught me valuable lessons about teamwork, dedication, integrity, and possessing a vivacious love for life. 
I have met so many amazing people during my time at Xavier, who have welcomed me with open arms, made me laugh until I couldn't breathe and accepted me for who I was. I feel so blessed to have encountered so many wonderful people, both students and staff, that were always there to cheer me on and lift my spirits when I was down. I will forever cherish these moments that I have had with the people that I love and so deeply care about.
Thank you! I am so blessed, that it is hard to put into words how grateful I feel for these past 4 years. They went by in a blink of an eye but I wouldn't change what I learned and my experiences for anything!