Gators shine at student art show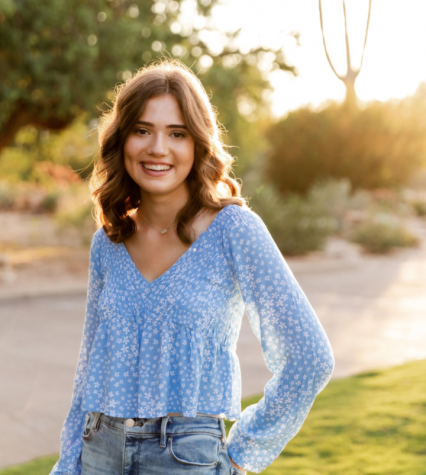 More stories from Catherine Alaimo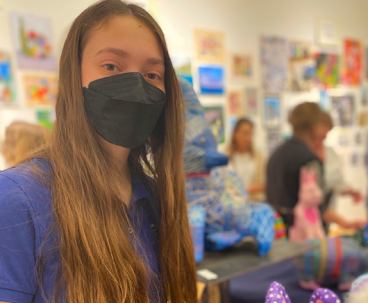 Xavier's annual student art show, coined the Student Art Feast, took place Wednesday, April 6, at sunset.
Students and parents lined the corridors surrounding the Stark Gallery. They enjoyed complimentary snacks and beverages as they walked around exhibits, all of which were constructed by Xavier students from various art classes. 
The art show revolved around a few different venues. There were tables set up where students could sell their artwork, such as handmade jewelry. There were paintings hung on the bright white walls of the gallery, arranged by the students' classes. There was even live music in the courtyard, where upperclassmen played the piano and sang. 
GG Conti '24 sold embroidered paintings of leaves and of lemons. "I like being able to showcase my art to the community, as it lets me show others the value of different types of things, like creativity, or a sort of usefulness in art. It was fun to look at other peoples' work for ideas, or just to admire something some put so much effort into," she said.
London Wood '22 displayed her photographs, acrylic paintings, and self-portraits on the gallery walls. She has always looked forward to the art show, and said that "the Xavier art show is something I love to participate in every year."
The show provided Xavier's artists the rare opportunity to display their work. "I don't often get to showcase my art or talk about it with other people in conversation so it's a significant source of pride for myself to be included in the showcase," Wood said.
Wood agreed with Conti, and added that she is "always impressed by the humble yet extremely talented girls around me" and that she "loves that the school shows off the hard work of incredible students."
Kate Brink '22 performed for the event attendees and received a heartfelt standing ovation. "I was really lucky to get to perform three of my original songs at the Art Feast. This was my first ever live performance of my writing, which was really important to me, and it was so amazing to be able to share it with people who are so supportive and reactive!" 
Brink plans on continuing to compose songs in the future. She will head to Berklee College of Music in Boston this fall to study songwriting.
Emily Alaimo '24, an attendee of the art show, enjoyed "seeing all the talents that you don't really know that people have."
"There are some really amazing, talented artists, and it was really interesting to see what they can make," she said.