John P. Dolan appointed bishop of Phoenix diocese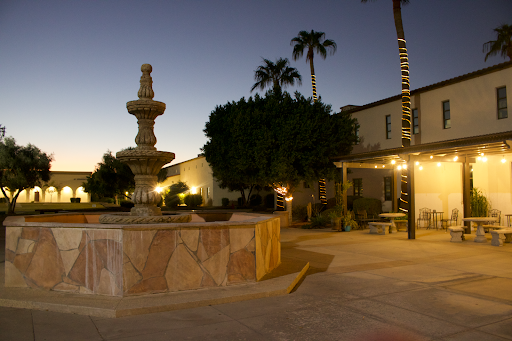 The Phoenix diocese has undergone a change in pastoral governance with Bishop John P. Dolan now serving as the fifth Bishop in the diocese's history.
This comes after Pope Francis accepted the resignation of Bishop Thomas J. Olmsted in early June. 
Dolan's installation Mass was held at St. Thomas Aquinas Catholic Church in Avondale on August  2.
Due to limited seats, tickets were needed upon entrance; however, it was broadcast to AZTV Channel 7, YouTube, and facebook so that everyone in the diocese could watch and pray along.
Bishop Dolan, a native of San Diego, was appointed bishop of The Roman Catholic Diocese of San Diego in April of 2017. Prior to this he served as a priest for 28 years at many parishes across San Diego.
A distinctive attribute of Dolan is his advocacy for suicide prevention. Since his own confrontation with family members' suicides, he has been outspoken against this problem in today's society.
This is evident as the diocese's first Mass of Remembrance, a Mass for those who have died by suicide, was held after Dolan's appointment.
Xavier campus minister Brianne Sanford says, "The Mass for the souls who have died by suicide that was offered at the cathedral earlier this month was a beautiful and powerful way to pray for these souls."
Along with the Mass, Dolan announced during the homily that there would be a new office set up that would address mental health, including suicide prevention.
This is possible due to a donation from Virginia G. Piper Charitable Trust. This trust will help open a new office for Catholic Mental Health Ministry in The Roman Catholic Diocese of Phoenix.
Gina Nunez, history teacher at Xavier, says she's excited for the future of the diocese. "I think he's a good fit for the diocese and I think the change he'll bring will be good," she said.
"The work he does with suicide prevention is needed. Especially in recent years, we have seen the effects [of suicide] on our community, especially on young people," Nunez added.
Many are praising Dolan's efforts for raising mental awareness. Sanford said, "I am grateful that Bishop Dolan has brought mental health and suicide awareness to the forefront of his appointment as bishop of the diocese of Phoenix. I think it is important, and now more than ever in the aftermath of Covid, to be addressing mental health issues and to continue to recognize, support and pray for our brothers and sisters battling mental health issues."
Dolan has a nine-part YouTube get-to-know-me series where he introduces and shares his story about suicide for those interested in learning more about him. 
Sister Joanie Fitzgerald, of Xavier College Prep, says, "I think Bishop Dolan is meeting a real need that the people have at this particular time and I admire his honesty and his concern."
He is making rounds through many parishes across the valley as he tries to meet the people of the Phoenix diocese.