It's not just about who scores the most points: What does it take to keep a winning streak alive?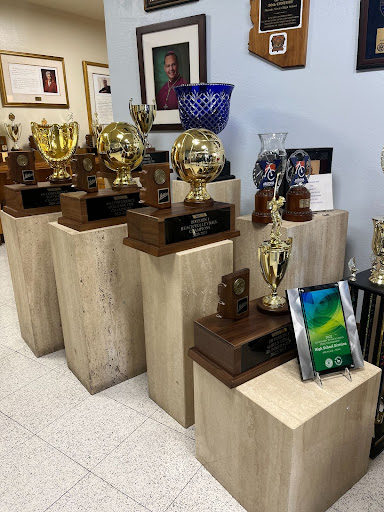 When one hears the words "winning streak" one might envision a team made of the most talented and strongest players who won nearly all their matches without losing much or who have won back-to-back championships, along with golden trophies that symbolize the feats. 
While these are impressive, what about those things that go into making a winning streak possible? 
The things that go on behind the scenes, the work, the time, the effort. Maybe even the occasional blood, sweat, and tears. 
As an NBA fan who witnessed the Golden State Warriors set a 73-win season back in the 2015-2016 season and marvels at the thought of Manchester City's 18-match win streak in 2017, I say there are three key factors that keep a streak alive: culture, discipline and want.
Culture is a team's goals, relationships and values. It determines a team's outcome for the future. 
If an athlete is not surrounded by like-minded teammates then it can be difficult to work together and it can affect a team's equilibrium.  
Reputed as "Arizona's most winning high school," Xavier College Prep has built and maintained a winning culture that has ignited a winning mentality within its athletes, with many trophies and accolades to back it up.
When the ultimate goal is to win it all, it is important that teammates have mutual respect for one another. This does not necessarily mean that they'll be best friends off the court but that they will be able to join forces to achieve that common goal. 
Soccer is a sport that heavily relies on teamwork. "You need the person next to you. If you trust the person next to you then you will have her back, and there will be success," says head Xavier College Prep soccer coach Barbara Chura, directing state championships in 2022, 2021, 2018, 2017, 2013, 2010 and 2009.
Everyone who cheers on her team with all her might is also an important part of the culture. The sound of people cheering out words of encouragement makes the athletes feel supported, boosts their confidence and makes them not want to disappoint by playing hard. 
Maintaining a streak is not easy, there's immense pressure and it can be overwhelming. However, according to Sister Lynn Winsor (head golf coach of state championship teams in 2014, 2013, 2012, 2011 and many more) activities like team-building, communication, mental health training and education are things a coach can do to help the team.
A team can be composed of the best players but that does not automatically guarantee a win. 
Yes, talent is vital but what is having all the talent in the world worth if there is no discipline? Talent is the natural ability to pick up things quickly while discipline is the ability to stay consistent and have self-control in the manner in which an athlete addresses her sport.
Tui Selvaratnam, Xavier's co-head golf coach, helped lead the Gators to championships in 2020, 2018, 2017, 2016 and 2015. She believes discipline is "to be able to juggle both personal life and sports." 
A disciplined athlete is one who has a grasp on both the mental and physical. Both help an athlete see the value of preparation.
There are times when an athlete may have negative feelings of frustration and annoyance about themselves or towards a teammate, but a disciplined athlete has the ability to form strategies to prevent a situation from escalating and propelling the negativity. 
Attending practices is important but disciplined athletes recognize that what they do for their physical selves beyond the field is equally as important, if not more. From the way an athlete eats to the amount of time she puts in to perfect her strengths and strengthen her weaknesses are crucial.
Without discipline talent is futile. An athlete on a team can have all the talent in the world but that alone will not automatically result in top-tier results. Discipline is the driving force that leads to growth.
In order for all of it to come together to achieve a winning streak, each athlete and a team as a whole have to truly, deeply want it.
Head Xavier volleyball coach Lamar-Renee Bryant, leading state championships in 2018, 2017 and 2013, believes that want consists of focus and pride. 
"You have to be driven, and want to be the best. To be the best you have to be focused, goal-oriented, and make sure you put your best foot forward every time you have the opportunity to get on the court," said Bryant.
It is not enough to go into practice and attend the matches every day and just "do it." Just "doing it" is no different from a machine that is just functioning to do its job.
Wanting can lead you down all sorts of paths but if you want to keep the streak alive you have to put in everything you got to succeed in the end.
As fans or supporters of our respective sports, it's time to open our eyes and truly appreciate the things it took for our teams to bring home the gold that gives us the pride to say "I'm a fan and I'm a Gator."
Next time your team is winning games or championships back-to-back, instead of saying, "Congratulations, you did it again," consider saying, "Thank you for your culture, your discipline, and your want."