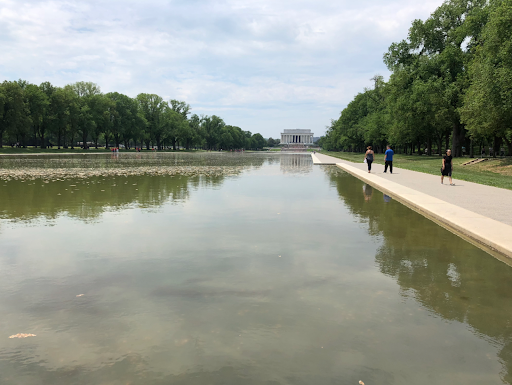 After two long awaited years, Xavier faculty member Gina Nunez brought back the annual Washington D.C. trip. Since 2012, Xavier has participated in the CloseUp program. The program revolves around teaching democracy and observing history in Washington, D.C.  
Nunez, the CloseUp moderator, focused on showing the way American government operates. In specialized meetings with senators and tours of historic monuments, students take in the reality of the nation's Congress.
"What I'm really trying to focus on is [the students'] level of understanding of the issues that are out," said Nunez. This program allows students to see the complexities of Congress, while also witnessing protesters using voices to ask for change.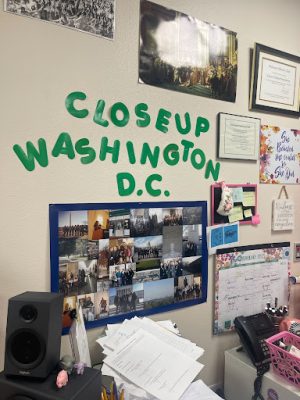 "Every year since we've gone, there have been different issues there," said Nunez.  "We've had changes in senators and we've had changes in representatives, so it always stays interesting."
With protests rising in D.C., Nunez hopes to witness rallies in order to show her students the importance of free speech and the power of voices.  
Students spend Fridays and Saturdays exploring Washington. They even plan on visiting Mount Vernon alongside other historical landmarks. 
While the CloseUp program is open to everyone, only 10 to 11 Xavier students have the opportunity to travel to Washington D.C. The CloseUp program serves its mission to educate students from across the country with a "nonpartisan curriculum"  according to its mission statement.   
From Monday to Thursday, the program showcases first-hand Senate hearings, a meeting with senators and a tour of the Capitol. "Wednesday we met with Senators Kyrsten Sinema, Mark Kelly and other representatives," said Nunez.  
Jocelyn Vincent '24, was eager to visit D.C. since her middle school trip to Washington was canceled due to COVID-19. "I've been looking forward to seeing the monuments since third or fourth grade," said Vincent.  
Aside from the cabinet, Brooklyn Ritter '25 was interested in the history aspect of the program, especially the United States Holocaust Memorial Museum. "I just feel like the victims deserve recognition," said Ritter.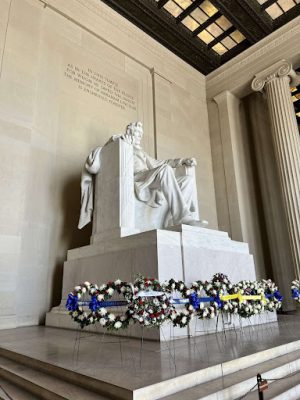 After exploring the city, students from all over the United States are put into groups. In groups, they discuss what they've seen while touring that day. They have debates coming out of certain topics, such as congressional laws and other issues prevalent in American society. "It can be any present-day issue like immigration, today's politics, homelessness and all these other things out there right now," said Nunez.  
Nunez and students return from the trip with fresh insights on the political and historical complexities of the United States government. 
In their meeting with Sinema, students learned about her recent change of political party.  "She figured out you have to play the game to get what you need to get and do what you need to do," said Nunez. Xavier students were "taken" with Sinema because she focused on women. 
"I think these girls got something out of it," said Nunez, "something that puts them on the path to what a true democracy is." Nunez tells her students that history is irreversible, to the good and the bad. "All we can do as teachers is explain it better and show both sides of what history offers us."