World Youth Day 2019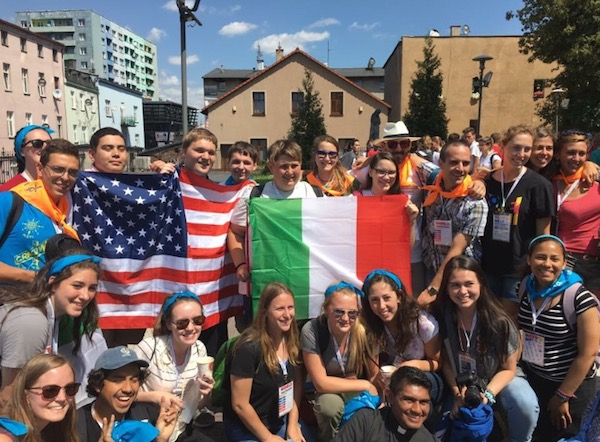 Spring has sprung and fourth quarter is approaching at Xavier. With time flying at this pace, perhaps 2019 does not seem that far away. For some, the start of this year has marked a huge point in the countdown to a very special event: World Youth Day (WYD) Panama in January 2019. The social media accounts of official WYD groups have revealed the meticulous planning that has already taken place to pull off this event for millions of young people who will flock to Central America next winter to celebrate their faith.
WYD welcomes those who seek a truly international adventure that does not guarantee the comforts of other pilgrimages. It is a one-of-a-kind experience chock-full of friend-making, singing, dancing, trekking, praying and whatever else each day may bring— "organized chaos" is one of the best ways to describe World Youth Day. Each day is unlike the one before, and pilgrims can never predict where each day will end.
It is an incredible blessing that Xavier students have had the opportunity in the past to journey with faculty members, classmates and friends to celebrate World Youth Day. In July of 2016, sixteen students, Father Kevin Grimditch, Sister Joanie Nuckols and freshman theology teacher Ms. Marilyn Looker embarked on a 23-day pilgrimage with dozens of friends from Northern Arizona University and Bourgade Catholic High School. After nearly a week in the Holy Land, the group travelled by bus, train and plane to Poland for Days in the Diocese and  World Youth Day. For the first time, the Xavier Gators were represented at this special jubilee!
Every World Youth Day experience is unique, and one major factor in the variation we see between the different events is the location. Every three years since WYD was begun by Saint Pope John Paul II, it has moved back and forth from America to Europe. In Poland, pilgrims visited the shrine at Czestochowa, as well as World War II concentration camps and Wadowice, the hometown of the great past pope himself. Looking forward, it is not obvious what pilgrims can expect to discover in the environs of Panama City. However, pilgrims can anticipate immersing themselves in local culture and familiarizing themselves with fellow travellers; WYD is sure to be a grand time wherever it is had!
What does Xavier have planned? As of now, it appears that Xavier may once again partner with John Paul Pilgrimages and Tours to pull off this trip. Notre Dame Preparatory has demonstrated interest in joining the group, while NAU and Bourgade are unlikely to attend. Another option is for students to attend with their parishes.
For those interested in attending, it is worth keeping in mind that the group you travel with is not of utmost importance. Father Kevin Grimditch shared that you will build community with whoever you go with, and this community you can share with all you come across—and more importantly, everyone in your life back home. Your little group of pilgrims will be special whether they are fellow students or parisioners; WYD is an event best if "processed together in a meaningful way." Despite its challenges, WYD 2019 will be one of the best weeks of your life: there is "something so edifying about seeing the global church and how the rest of the world lives out that faith."