Alumnae Spotlights at Traditions Day
February 13, 2019
This year at the Traditions Day Assembly, Xavier College Preparatory will be welcoming Tania Torres '96, and Michelle Lowenberg '01, both of whom will be awarded Xavier's Dynamic Woman of Tradition Award.
Tania Torres '96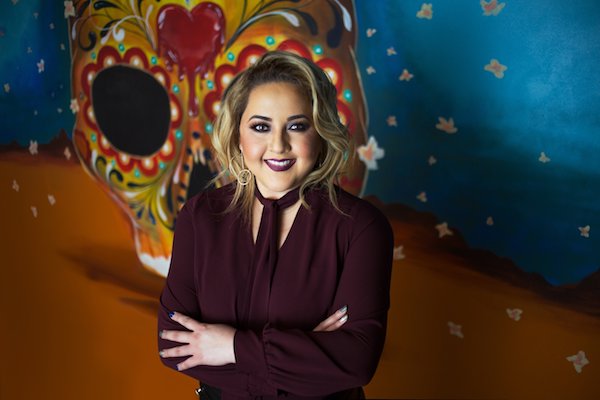 While at Xavier, Torres served as President of the Multicultural Awareness Club at Xavier. She orchestrated a multicultural celebration assembly for the entire school, where students were able to experience performances from Ireland, Spain, India, Mexico and Africa. She recalls it as "a beautiful day of love and acceptance."
After graduating from Xavier and then Arizona State University, Torres moved on to become President and CEO of her own company, Torres Multicultural Communications (TMC), an independent, female and minority-owned marketing and public relations agency focused on today's multicultural marketplace. Her work is dedicated to connecting clients of diverse communities through strategic and innovative marketing strategies. She founded TMC in 2009 and will be celebrating its 10th Anniversary in business this year.
As a Latina entrepreneur, Torres represents one of the fastest-growing segments of small businesses in the country. Torres and her team of bilingual and bicultural communications professionals are helping drive national Latino communications strategies for companies like New York Life Insurance. Her multi-market reach and influence extends to the government sector where most recently TMC has been tasked with community outreach and public involvement.
Torres holds a bachelor's degree in Journalism, specifically Public Relations, and a minor in Spanish from Arizona State University's Walter Cronkite School of Journalism. She is a former President of the Los Diablos Board of Directors, and her communications programs have earned numerous industry awards, including multiple Copper Quill and Anvil awards in multicultural communications from the Public Relations Society of America and the international Association of Business Communicators.
When asked about having the opportunity to speak to Xavier, Torres has said she would like to emphasize that in diversity there is beauty and there is strength. Having visited 13 countries- including Mexico, Canada, Dubai, Italy, France, Monaco, Germany, Croatia and Greece- she has always been fascinated by different cultures and has tried to discover places new to her. For Torres, traveling has been one of her greatest teachers because it opened up the mind to all that this world has to offer.
Before coming to Xavier to speak at the Traditons Day Assembly, she would like to share a message to the Xavier community, "to make the celebration of diversity a tradition that XCP honors and embraces every day. The beauty of the world lies in the diversity of its people. Diversity and inclusion are about giving value to every human being, no matter our differences."
Leave a Comment
Michelle Lowenberg '01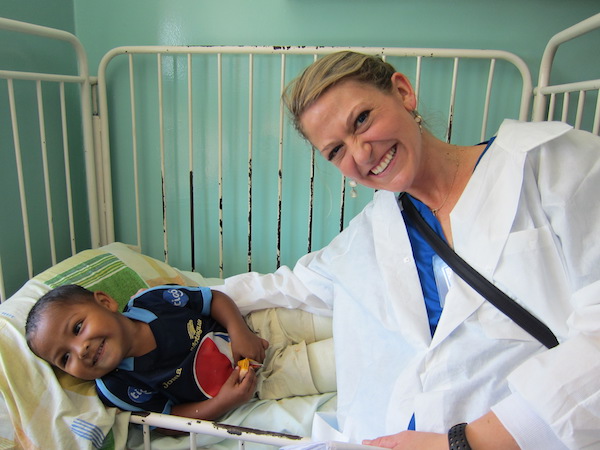 During her time at Xavier, Michelle Lowenberg, '01 was a member of the tennis team as well as the Student Body President.  After Xavier, she moved on to University of San Francisco (USF), where she played collegiate tennis. During her time at USF, Lowenberg double-majored in International Business and Spanish. At USF, Lowenberg had a Spanish professor who strongly believed in the power of volunteerism in the developing world and required that each of her students study the language in a developing country. As a result, Lowenberg spent six months in a small town where she helped set up the non-profit, called Operation Rainbow in Ecuador, that focused on empowering women with education.
Operation Rainbow is a forty year old non-profit organization that provides free surgical care to children and ongoing education and training to medical staff in the developing world. During an average year, Operation Rainbow provides fourteen medical missions that change the lives of more than 1,000 children with medical care and trains another 300 medical professionals to ensure the needs of the indigent children and their families. Their mission teams have been established in Bolivia, Venezuela, Haiti, Peru, Ecuador, Dominican Republic, Guatemala, Honduras, El Salvador and they plan on expanding even further around the world.
Lowenberg went on her first medical mission with Operation Rainbow to Ecuador where she served as a translator to the medical team. She was extremely passionate about her work and the dedication of her time to volunteering for Operation Rainbow, which ultimately led to her becoming the Executive Director in 2016.
Having graduated from Xavier, Lowenberg holds a lot of pride in being an alumnae. She holds certain that one of the things that inspired and most impacted her was her experience at Xavier. Not only did she receive the most incredible education, but she gained an appreciation for giving back to the community and the world around her.
The Xavier community has changed Lowenberg's life in that her perspective on life has evolved into something bigger; Lowenberg shares that, "the community around you is an incredible one – one that can support you and that you should thrive to support. Never forget how powerful you are together and how much your community cares about you."
The message she hopes to pass on to Xavier is, "to never stop inquiring and never stop searching for what makes you most passionate. Find what drives you and excites you in your life and future careers and pursue this." She also wanted to share a message of gratitude to the Xavier community "for all you do and will continue to do for the world making it such a better place".
Leave a Comment