Tania Torres '96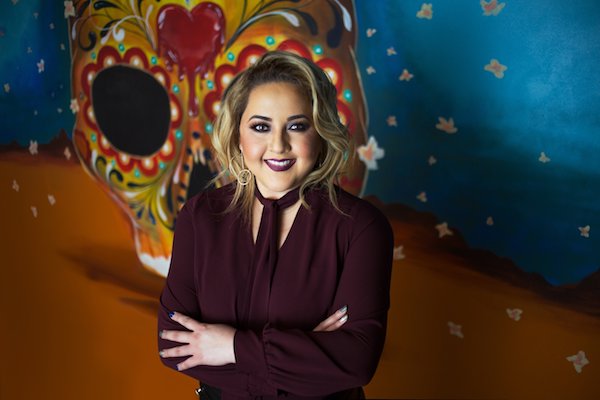 Hang on for a minute...we're trying to find some more stories you might like.
While at Xavier, Torres served as President of the Multicultural Awareness Club at Xavier. She orchestrated a multicultural celebration assembly for the entire school, where students were able to experience performances from Ireland, Spain, India, Mexico and Africa. She recalls it as "a beautiful day of love and acceptance."
After graduating from Xavier and then Arizona State University, Torres moved on to become President and CEO of her own company, Torres Multicultural Communications (TMC), an independent, female and minority-owned marketing and public relations agency focused on today's multicultural marketplace. Her work is dedicated to connecting clients of diverse communities through strategic and innovative marketing strategies. She founded TMC in 2009 and will be celebrating its 10th Anniversary in business this year.
As a Latina entrepreneur, Torres represents one of the fastest-growing segments of small businesses in the country. Torres and her team of bilingual and bicultural communications professionals are helping drive national Latino communications strategies for companies like New York Life Insurance. Her multi-market reach and influence extends to the government sector where most recently TMC has been tasked with community outreach and public involvement.
Torres holds a bachelor's degree in Journalism, specifically Public Relations, and a minor in Spanish from Arizona State University's Walter Cronkite School of Journalism. She is a former President of the Los Diablos Board of Directors, and her communications programs have earned numerous industry awards, including multiple Copper Quill and Anvil awards in multicultural communications from the Public Relations Society of America and the international Association of Business Communicators.
When asked about having the opportunity to speak to Xavier, Torres has said she would like to emphasize that in diversity there is beauty and there is strength. Having visited 13 countries- including Mexico, Canada, Dubai, Italy, France, Monaco, Germany, Croatia and Greece- she has always been fascinated by different cultures and has tried to discover places new to her. For Torres, traveling has been one of her greatest teachers because it opened up the mind to all that this world has to offer.
Before coming to Xavier to speak at the Traditons Day Assembly, she would like to share a message to the Xavier community, "to make the celebration of diversity a tradition that XCP honors and embraces every day. The beauty of the world lies in the diversity of its people. Diversity and inclusion are about giving value to every human being, no matter our differences."