Get muddy in these adventure races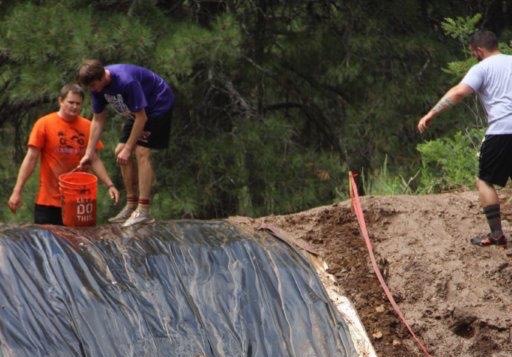 Are you tired of your repetitive workout routines and looking for something fun, yet challenging? A fun way to get an intense and exciting workout is by participating in an obstacle adventure race. The following two races are adventure races that anyone can partake in.
The Spartan Race
The Spartan Race offers races for all different skill levels. They have a race geared toward beginners called "The Sprint," one for medium intensity called "The Super," and the most intense race is called "The Beast." They even offer races for kids, both a Junior Varsity and Varsity Race. They also offer extreme endurance races.
Throughout all of the races, there are obstacles to overcome. These obstacles include trampling through mud, scaling over walls and climbing through tunnels. Although the different race levels demand a range of physical ability, each race demands some extent of physical training and a positive mentality.
The length of the races and number and intensity of the obstacles vary for the different race levels. Below is a link to find a race near you:
http://www.spartan.com/en/race/find-race
The Rugged Maniac 5k Obstacle Race and Mud Run
This event occurred just a few weeks ago in Phoenix. In this 5k, prepare to get muddy. All proceeds from this event go to their partner, the American Cancer Society. In this race, examples of obstacles include one called "Antigravity," the only trampoline obstacle in the world, the "Froghop," a muddy jump to different platforms and the "Let's Cargo," a cargo net climb.
Similar to the Spartan Race, this race demands a strong physical and mental stamina. The courses are challenging, so preparation is crucial to prevent injury. The courses demand agility, flexibility, a strong core and the ability to carry heavy objects.The finale of the race involves a 50-foot slide called 'The Accelerator" that ends in a pool of mud. Below is a link to find a race near you: