Spiritline Completes Season at Nationals
From cheering on the football team to competing at Nationals, Xavier Spiritline has had an action-packed season. Spiritline is very dedicated to defending their titles and practice every day in first period and have morning practices before school on Tuesdays and Thursdays. Students and Faculty watch Spiritline at football games and perform at rallies, but Xavier students rarely see cheer and pom perform at a competition level.
However, many Xavier students came out in full force on Feb. 9 to support Spiritline Cheer at the AIA State Championships competition at Estrella Foothills High School. The Gators put on a great performance and were crowned Division 1 State Championships once again. Cheer has won state three years in a row, which is a great accomplishment as the competition gets better every year. In fact, Cheer got first place in every competition this season, a truly impressive feat!
Cheer placed second in the nation at USA Nationals last year in Anaheim, California and in 2017, the Gators were named National Champions.
As for Spiritline Pom, they took first place in State on Feb. 16 at the Arizona State competition, held at the Arizona Veterans Memorial Coliseum at the Arizona State Fairgrounds. They put on energetic performances of both their Pom and Jazz routines and came out with an impressive first-place finish in Pom.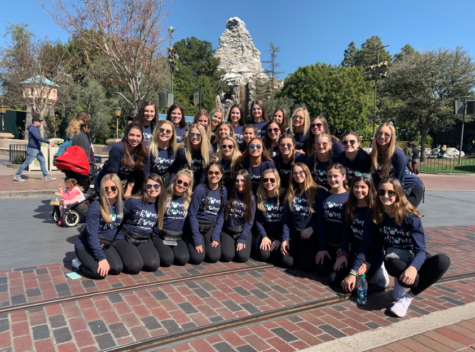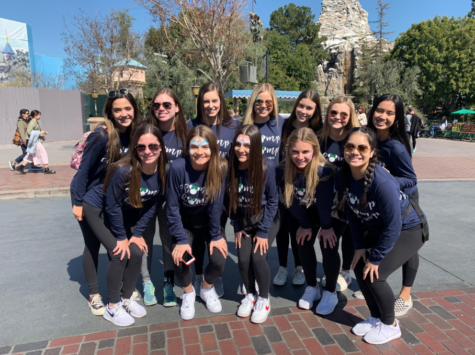 With hopes to become National Champions, the Xavier Spiritline traveled to Anaheim on Feb. 21. Cheer performed on Fri. and Sat. and earned Runner-up in the Division 1 Small All-Girl Cheer category. Cheer has had an amazing season, going undefeated in the state of Arizona and finishing as one of the best teams in the country. Jackie Hessel, a junior on Spiritline Cheer, says that "cheer this year has been one of the greatest seasons ever. After months of hard work and dedication, my team is undefeated in Arizona and second in the nation! I look forward to more Spiritline traditions and leading my team to more successes next year."
Pom put on great performances of their Pom and Jazz routines at Nationals and faced a lot of tough competition. They ended the season strong and finished sixth in the nation. Junior Julia Kearney says that she "looks forward to spending time and competing with all [her] best friends on Spiritline next year."
At the end of the long weekend, Spiritline went to Disneyland and California Adventure to celebrate their seasons. Each year, Spiritline looks forward to this trip and the experiences they share with their teammates. Hessel added that "[her] favorite part of Nationals was getting to make lifelong memories, competing with my team, and going to Disneyland."