Abbey Alexander, Faith In Action Editor
Ahh, Lent. The season is upon us. It's a period that seems to trudge on for way more than 40 days. We wait and wait and count down the days until it's over, but once Easter...
April 18, 2017 • No Comments
April 6, 2017
It's finally Easter Break! After all the naps, homework and relaxation, what is there left to do? Try to read a book! Here's a short list of great Catholic books to both build up your faith and entertain...
Lenten reflections with Sr. Christine Athans, BVM, "Through the Eyes of Mary"
April 4, 2017
These reflections are from the book, "In The Quest of the Jewish Mary" by Sister M. Christine Athans, BVM, Ph.D. We are grateful to editor, Robert Ellsberg, and Orbis Books for their support and permissio...
Xavier girls embrace their Lenten sacrifices
April 3, 2017
From Ash Wednesday to Easter, Catholics around the world observe the season of Lent. These forty days are used to purify the soul through prayer, penance and fasting. Pope Francis frequently speaks on...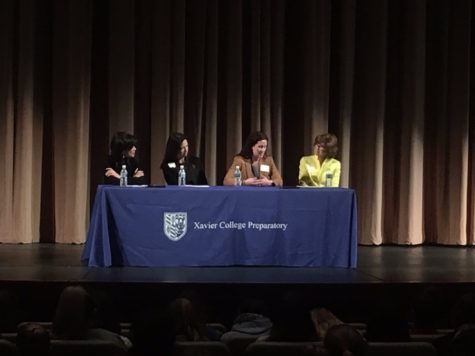 Madison Kloeber and Lizzie Self
A group of guest speakers were invited to speak to the Xavier student body on March 3. The event, wh...
April 6, 2017 • No Comments
Interview with Lily & Rachel, co-creators of the 'Girl Power' assembly
April 6, 2017
XPress editor Madison Kloeber sits down with Lily Worden and Rachel Steinheiser to talk about the 'Girl Power' assembly.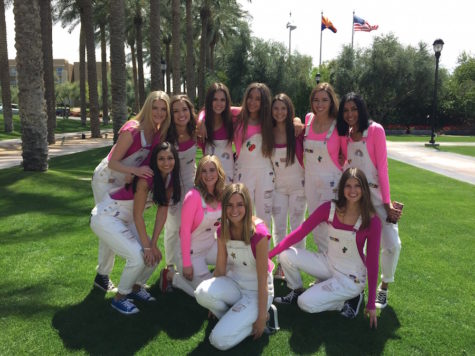 April 6, 2017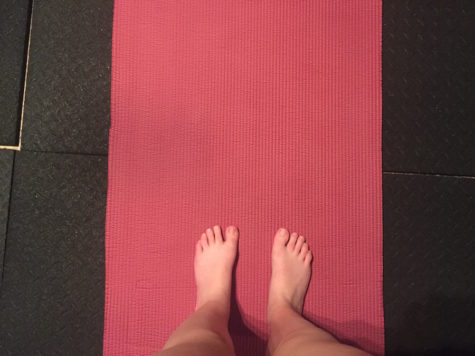 Rebecca Jordan, Writer
There are many great benefits as a result of doing yoga. These benefits most commonly include health improvement, stress relief, and self-healing in general. "The purpose of y...
April 5, 2017 • No Comments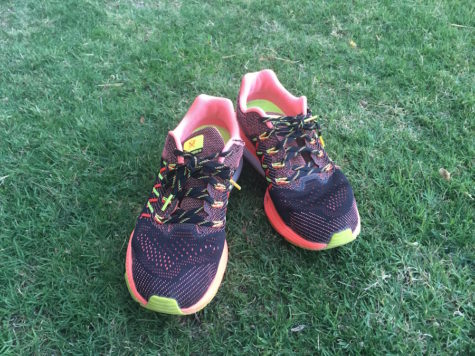 Katie Shyman, Writer
Whether they're for running, walking, or just lounging around, America has delved full-force into an obsession with tennis shoes. This year, you can spot retro Nikes, styli...
April 5, 2017 • No Comments
Emme East, Club Writer
  In 1986, Ronald Reagan was the President of a country obsessed with neon colors, shoulder pads, and "modern" music. According to sxsw.com, a small group in Austin, Texas ...
April 19, 2017 • No Comments
Skylar Smith, Sports & Fitness Editor
  On Tuesday, March 21, Apple unveiled a red iPhone 7 that is the latest in a long line of phones from the company. Though the red iPhone is a bold color, it isn't jus...
April 19, 2017 • No Comments
March 23, 2017
Girls Have IT Day introduces new conference format
March 8, 2017
March 8, 2017
View All »
Polls
Loading ...
Tweets